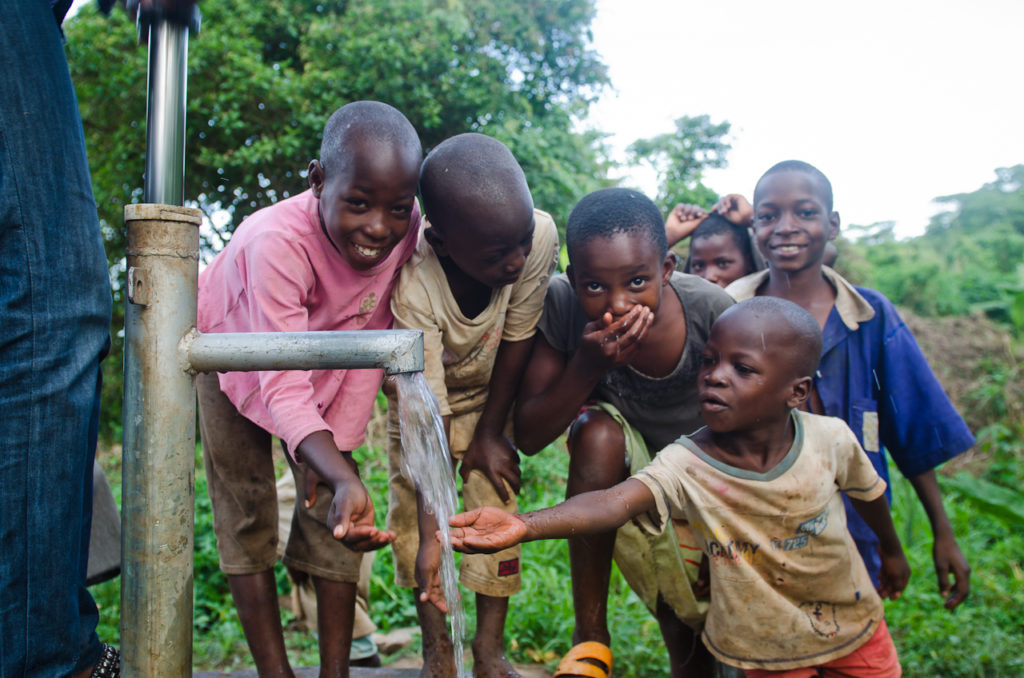 We all need water to survive, there is no getting away from that.  So when we are out backpacking we all need a safe and easy water to get that hydration.  Unfortunately, clean and safe water is not always available depending where you are in the world, that is why you should always have your own water bottle and/or filter so you can have a drink of refreshing water at any time.
Thats why this post aims to show to you the top water bottles and hydration products for backpacking or camping in 2016.  To keep you safe, refreshed and happy.
Top 5 water bottles / filter hydration products for backpacking in 2016:
Things we like:


This is our number one choice for all your travellers and backpackers out there.  It allows you to drink water from anywhere, with no fear of disease or illness.
Removes bacteria and disease! Surpasses EPA standards for removing E. Coli, Giardia and Cryptosporidium oocysts, and many other waterborne contaminants.  

Removes 99.9999% of Waterborne bacteria (> log 6 reduction), removes 99.9% of Waterborne protozoan Parasites (>log 3 reduction)

Water tastes great! Zero aftertaste, no chemicals or iodine, food-grade flexible silicone mouthpiece is removable for easy cleaning
Plenty of storage! 23-ounce water bottle with integrated replaceable LifeStraw filters up to 264 gallons (1,000 liters) of water down to 0.2 Microns
No Spills! Leak-proof bottle made of BPA-free Tritan can be re-used indefinitely, simply purchase a replacement filter when the filter has reached capacity

This is a good all round water bottle.
No spills! Enjoy spill-proof sipping at work or on the trail with the CamelBak eddy water bottle
Bite to drink! Redesigned cap and Big Bite valve provide faster flow than previous versions; just bite and sip, and your beverage flows through the valve
Perfect size!  The 1L size is perfect for all-day hydration,
Sturdy! Made of Eastman Tritan copolyester, the dishwasher-safe bottle is completely BPA-free and BPS-free
Flexible, attach to the inside or outside of your bag!Carry the integrated handle in the crook of a finger, or connect it to a pack or waist belt with a small carabiner (not included)
CamelBak Got Your Bak Guarantee: If we build it, we'll Bak it with our lifetime guarantee
Things we like:

Flexible.  This allows you to just carry the straw and attach to any bottle you like, you could even drink directly from a river if thats what you prefer!
Popular! Award-winning LifeStraw has been used by millions around the globe since 2005
Keeps you safe! Removes minimum 99.9999% of waterborne bacteria (>LOG 6 reduction) and surpasses EPA standards for water filters
Removes minimum 99.9% of waterborne protozoan parasites (>LOG 3 reduction) and filters to an amazing 0.2 microns
Long lasting! Filters up to 1000 liters of contaminated water WITHOUT iodine, chlorine, or other chemicals

Travel / Backpack friendly! 

Comes in a sealed bag, perfect for storing for emergencies
Things we like!


Portable – Allows you to make any water containers contents safe to drink.  Just drop in a tablet and wait.
Keeps you safe! The Center for Disease Control and Prevention (CDC) reports that between 30% and 70% of international travelers suffer some form of Traveler's Diarrhea (TD), calling TD 'the most predictable travel-related illness'. The most common causes of water-borne TD are bacteria, such as E. coli, cholera and salmonella, which are reduced or eliminated by Potable Aqua water purification products.
Quick! Easy to use-ready in just 30 minutes – Just drop in two tablets and wait.
Long lasting! One bottle of 50 tablets will treat 25 quarts of water
Light and easily stored! Ideal for hiking, backpacking and travel
Things we like:


Add some flavor to your water, make full use of all the amazing, cheap, local fruits available around the world to spice up your water.
Safe to use: Finger grips and a sports spout makes it fun to use while drinking in the car, exercising, at the office, outdoors, back to school, running, or the gym. You can also hang the strap on your belt or backpack. Built with durable Eastman Tritan TX2001, a vegetable based clear BPA Free co-polyester, tested to be FDA safe for use with foods and beverages. Certified to NSF/ANSI Standard 61 – Drinking Water System Components-Health Effects
No Leaks: Our locking lid ensures that not a single drop will leak like other infusers. The fruit-infuser flip top with reusable filter can be un-locked with one finger. Great for adults and kids – the cylinder is not too small and not too large.
Make Tasty water with easy infusing! 1/2 filled sleeve will last for 2-3 infuse refills.  With the exclusive dual strainer and sleeve, you can put fruit on the outside of the diffuser for more fresh flavors. Add lemon, blueberry, cucumber, raspberry, watermelon, ginger, grapefruit, melon, strawberry or mint to your beverage infusions.
Save money: No need to buy expensive flavored bottled beverages. The Great Gear (TM) fruit-infused water bottle can be reused over and over! Easy to clean and dishwasher friendly. Easy to open certified FRUSTRATION FREE PACKAGING designed for low waste and minimum shipping expense.
So there you have it, they are our top water and hydration filters and bottles for you to use whilst backpacking, camping and travelling the world.  Keep safe and keep hydrated.