We asked our readers;
What is the most forgotten item to take backpacking?
The results are in!
The answer? ….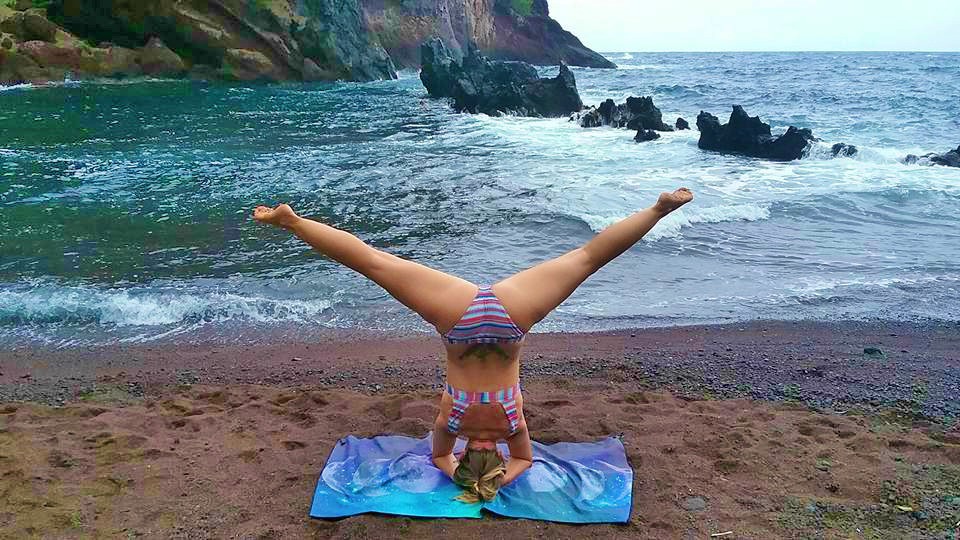 The Travel Towel!
This essential item is so often overlooked and forgotten by backpackers and campers, and it really shouldn't be! Getting a good one can make all the difference to your trip.
As we all know, in the budget conscious world of hostel travel you aren't always provided with a towel so it does make sense to get one.  There are so many uses for a towel; You can use one for the beach, for after a shower, even as an emergency blanket and pillow!
Here at BackpackerSanctuary we have researched the market for backpacking and camping towels.  We narrowed it down to four key areas that are essential when searching for the perfect travel towel:
Material – Is it a quick drying material? How does it feel against the skin? Is it hygienic? (No one likes a smelly backpacker!)
Size – How much space will it take up in your backpack? Also, how big is it when fully opened? We want a towel that will cover our entire body and also be useful for laying down on a beach.
Packaging – What is the towel stored in? Does it have any extra features? Does it come with a carry case? Also, how heavy is the towel? Considering we will be carrying it around.
Price! – Potentially the most important point for some of our readers. We have walked a perfect line between cost and features when looking for the perfect backpacking towel.
We have consolidated our findings and here they are:
The Best 5 Travel Towels for Backpacking and Camping in 2018:
We have started with our favorite.
In our opinion The DryFoxCo Travel Towel is best travel towel you can buy for backpacking and camping!
Here is what we love about this towel!

Security Pouch: You can keep your valuables safe & concealed with a built-in, water-resistant, zipper pocket & pouch to store your phone, keys, wallet, etc. This towel is the first to offer this! This alone sold us on this towel, such a great and original idea! (No more stuffing your valuables into your shoes or burying them in the sand)
Comfort: This 

super soft 100% microfiber towel is so quick drying, much faster than a conventional towel. It has dual snap hang loops allow you to dry your towel anywhere. It also avoids the uncomfortable 'sticky' material you sometimes get with backpacking towels.

Size: It is lightweight (8 oz) while also being the perfect XL (60"x30") size for laying down on the beach.
Quality: Built to last & comes with a 1 year warranty!
Name tag: Each towel has a name tag to ensure your belongings always find their way home
Easy Storage: The towel easily folds away back into its security pouch, nice and neat to give you more room in your backpack.
Unique Design: 3 unique patterns so that your towel can be as original as you are! (Our favorite design is Cosmic)
---
This towel is a great all rounder.  Here is what we liked:
FREE hand/face/hair towel: 24" x 15" – Value $7.95.
Great at drying: This ultra absorbent microfiber fabric gets you bone dry in seconds. Hang it up with the snap loop and it dries up to 4 times faster than a regular towel. 
Large towel / Small footprint!  Large bath size 52" x 32" – and weighs just 8oz! Packs into a small waterproof bag.
No Frizz: Great for long or curly hair!
ANTIBACTERIAL: Microfiber that prevents odor and germs  keeps you and itself smelling fresh.
Four Colors: Available in 4 rich colors – green, blue, orange and gray.
---
This towel was number 1 in our search for the best towel over two years ago – It is still holding up well to this day!
Lightweight and Compact: This is essential for all us backpackers! Even though the large towel is a huge 30 x 60″! Both towels fold away nicely into the mesh and nylon carry bag measuring 8 x 8″.
Fast drying:Essential for when you need to quickly need to move on to your next location – you can actually wring it dry to 90% dryness.
Hygienic: It is made from a antimicrobial fabric – which means it avoids that nasty wet towel smell!
Easily cleaned – just wash it by hand with boiling water, and don't worry, it doesn't fade.
Free face towel: Free things are always nice. This towel also makes a great towel to step on outside of the shower.
---
We picked this because its a great value way to get THREE travel towels, all at a great value.
Three Towels for ONE low price: The towel set includes 1 large body 60"x30", 1 medium gym/hand 36"x12" and 1 small face 15"x15" towel. They come in a mesh bag with a hanging loop for easy storage and facilitated carrying.
High Absorbency: Sick and tired of towels with poor absorbency? This towel is made from the finest and ultra-absorbent microfibers, we can assure you that they will absorb sweat or water from your skin on the spot. They will gently cuddle your body with their soft and plush texture.
Fast Drying: This is one quick dry and fast-drying towel. Just hang them outside for a while and off you go enjoy your next trip, workout, burger, whatever! When you come back its dry. There is no need to wait anymore. Cherish your precious free time doing more creative things.
Hygienic: Thanks to their antimicrobial and antibacterial nature, these soft towels will inhibit odors and germs. Forget about the terrible travel towel smell once and for all. 
---
For our final choice we picked something a little different, a towel AND yoga mat in one!
Here is what we like:
Super Absorbent: Don't let this towel fool you by how light it is, these microfiber towels are made to absorb 7X their weight in water. But they'll quickly air dry in no time!
Non-Slip: These yoga mat towels grip best when wet; which is perfect during those long Bikram Hot Yoga Sessions. Keeping you grounded, focused, and in perfect balance.
Hygienic: Stinky mat? Let those nostrils rest assured and breathe deep, free of strong funky odors caused by bacteria build up on your mat. These machine washable yoga towels add a hygienic layer between you and your mat, reducing the risk of harmful bacteria spreading to your skin and saving you time on cleaning your mat.
Yoga on the go: This 24″ x 72″ hot yoga towel is the perfect size for any yoga mat. It is the perfect size for travel yoga!
Guarantee: Youphoria provide a 100% Satisfaction Guarantee if you are not happy with your Youphoria product experience, just reach out and they promise to take care of you.
---
There you have it.  There is a great deal of choice out there but we believe we have narrowed it down to the five best backpacking and camping towels you can buy in 2018.
We hope you have found this post helpful.  Get out there, travel the world, get sweaty, get dirty, explore! And that at the end of an amazing day rest assured that you will have your perfect towel to come home to.