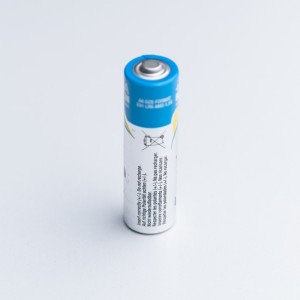 Yes backpacking is a lot of getting close to nature and engaging with the real world, getting closer to your fellow man, cutting all digital ties and yadda yadda.  However, sometimes you need to get connected!
It would be crazy to pretend that we all don't still use our mobile phones, Kindles, iPods, George Foreman grills, or whatever whilst travelling.  These are our lifeblood, our connection back home, our tools for mapping, tweeting, researching our next hostel, reading or even grilling chicken.  These things all possess one thing in common, they need power! and unfortunately power is not always readily available whilst on the road.
Basically you need a power pack, something that is just a huge battery that you can attach your devices to charge when no sockets are available.
See our 5 favorite power / battery backs to charge your device whilst backpacking:
What we like:
This is our ultra compact choice
You can keep this battery back in your pocket for use in emergencies when you are away from your backpack – (3.7 × 0.9 × 0.9in, 3oz)
Recharges quickly – 3 to 4 hours.
Will fully charge your iPhone 6, Galaxy S6 and pretty much any mobile, kindle or iPod.
Handy LED Indicator – Light lets you know how much power is left.

What we like:
This is our choice for mid weight portable battery pack
Possesses 10,000 mAh capacity – this power bank will fully charge an Apple iPhone 6s 5.8 times before needing a recharge
Dual USB ports – so you charge multiple devices at the same time; 
USB charging cable and carrying pouch included – Also has power overload protection; 
Backpack friendly – Measures 5.6 x 2.8 x 0.6 inches; weighs 7.6 ounces. Powered using a lithium-ion polymer battery for reduced weight and increased safety

What we like:
This is our beast choice! – 16750mAh
It will charge an iPhone 6 almost 6 times, a Galaxy S6 almost 4 times or an iPad Air once.
Exclusive iSmart Technology: Charge faster and smarter than others.
4.5A Output: Highest output in the market – faster and more powerful than the rest at charging.
Unique Design: Smooth, ebony varnish allows you to power up in style, while 4 status LEDs keep you informed of remaining capacity.
Built-in flashlight for dark or low-light environments – Very useful for navigating around in a packed hostel at night.
Still surprisingly small and compact for your backpack at 5.00* 0.88* 3.20 inch
Safety Protection: This portable power bank will automatic shutdown if a short circuit or overload output occurred while unit is charging.

What we like:
This is our rugged outdoor choice – very tough.
Creative design: Waterproof (IP66 rating), dustproof, anti-shock, skid resistance.
10400mah of capacity – will charges all iPhone 5 times more than three times.
Dual USB output: Fast charge two devices simultaneously
4 Integrated LED Power status indicator.
Auto power-off no energy loses when not in use – very useful if you are the forgetful type.
High speed charging ports optimized – meaning less time waiting around for your devices to charge.
Features a powerful LED torch, allowing you more room in your backpack as you no longer have to carry a torch.

What we like:
This is our 'natural' choice – Powered by the sun.
No sockets required, just the sun to charge all your devices.
Can charge a phone in 4 hours.
Light Weight, Folds Up Small and Has Grommets for Hanging – Just point towards the sky and you're good to go!
Will charge any USB powered device.
Good for the environment (and therefore your soul) – as you are using the power of our sun and not some big electrical company.

So there you have our choices for quickly charging your devices whilst camping and backpacking.
We hope we have helped you out today.
Do you have any tips for making your devices batteries last longer?