Bali is quite simply one of the most beautiful places in the world.  It is frequently featured in backpackers wish lists and is popular with vacationers and backpackers alike.
If you were wondering where Bali is, it is an island in the Indonesian providence.
So instead of us going on and telling you why you should go to Bali, allow us to show you instead!
1.Uluwatu Temple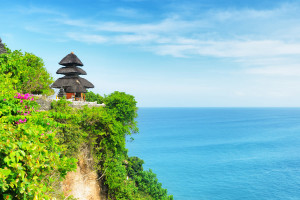 Uluwatu Temple is a Balinese sea temple in Uluwatu. The temple itself is on top of a steep cliff around 70 metres above sea level, providing amazing views all around.  The temple is regarded as one of the sad kahyangan and is dedicated to Sang Hyang Widhi Wasa in his manifestation as Rudra.
2. Tegallalang Rice Terraces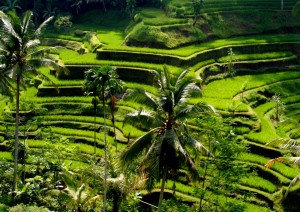 Bali has many working rice fields and most of them are in the center of the island.  Ubud is home to the most recognizable rice field, Tegalalang.  It is a stunning site which allows you to see how the subak functions(traditional Balinese cooperative irrigation system), The Bali rice field is about 15-20 mins north of the city center of Ubud, so can easily be accessed for a day trip.  It will make for some beautiful photos!
3. 
Tanah Lot Temple, 
Tabanan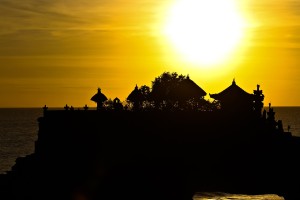 Tanah Lot is a rock formation off the Indonesian island of Bali. It is home to the pilgrimage temple Pura Tanah Lot, a popular tourist and cultural icon for photography and general exoticism.  It allows some beautiful sunset shots as you watch the sun sink into the ocean.  Just don't forget your towel if you are going for a swim!
4. Ubud Monkey Forest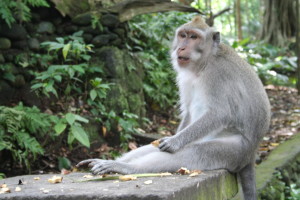 The Ubud Monkey Forest is a nature reserve and Hindu temple complex in Ubud, Bali, Indonesia. Its official name is the Sacred Monkey Forest Sanctuary, this place gets over 10,000 visitors a month. Everyone loves monkeys! Be careful though, they have been known to steal food off tourists. So stay safe!
5. Goa Gajah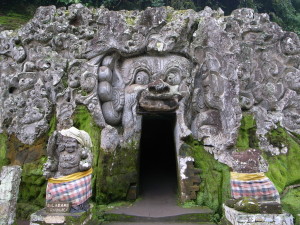 Goa Gajah, or Elephant Cave, is located on the island of Bali near Ubud, in Indonesia. Built in the 9th century, it served as a sanctuary.  It is renowned for its beautiful carvings and its extremely popular, I am sure you can see why, it is simply stunning and commands respect.
So that is our five favorite places to see in Bali, I know we have missed some amazing places but we are bound by the list of 5! Please share your favorite places and images below.
Thank you.