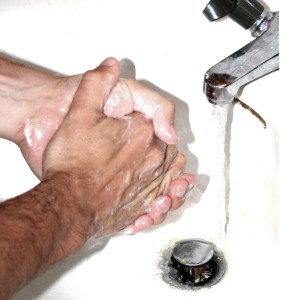 Being away from your own bathroom back home can have its drawbacks, being without your own shower, sink and rubber ducky can be quite the hindrance.
However, with these top five products listed below you will be able to keep yourself clean, fresh and hygienic just as you would be at home.
So get rid of the myth that backpackers smell and use these products listed below.
Top 5 health and hygiene products for backpackers and campers in 2016: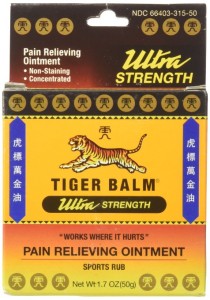 The long standing holy grail of backpackers and travelers.
Every backpacker can swear by tiger balm, it allows you to ease mosquito bites.  Just a little rub of this onto the bitten area and you will feel better in no time, it also will stop you scratching the bite and making it worse.
Another bonus of tiger balm is that it eases aches and stiffness, so apply to any affected areas after a long walk, such as your legs or your shoulders where your backpack has been digging in.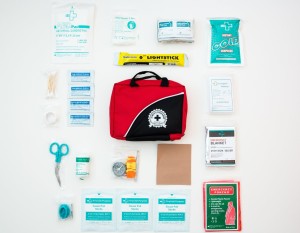 Durable, Light Weight & Efficient (Weighing Only 1.1 Pounds And Is 7.5x2x5.1″). Its flexible bag is made to last, and you can easily squeeze it into your backpack or attach it to the outside.
You will be seeing the world and all that it can throw at you. Prepares you for Earthquakes And Other Real-World Emergencies. 
Produced With High Quality Standards in a FDA Approved facility and comes with a famous "Always Prepared" Easy-To-Claim Lifetime Guarantee.
It comes with 100 mid-line quality items, exactly what you need for pretty much any minor emergency:
Antiseptic cleansing wipes (6 pcs), Alcohol prep pad (10 pcs), Butterfly closure strips (6 pcs), Extra large adhesive bandage (4 pc), Adhesive bandages (25 pcs), Antibacterial Ointment (4 pcs) Knuckle adhesive bandage (3 pcs), Fingertip adhesive bandage (3 pcs), Gauze swab (3 pcs), 1 disposable cold compress, First aid tape (1 roll), Cotton tip applicator (10 pcs), Abdominal pad (1 pc), Disposable vinyl gloves (1 pair), Slim rescue howler whistle (1 pc), Compass (1pc), Moleskin blister relief (1 pc), Triangular bandages (1 pc), Disposable Emergency blanket (1 pc), 1 glow stick, Disposable raincoat (1 pc), Scissors (1 pc), PBT conforming bandage 5×3.6cm (1 roll), CPR facemask (1 pc), Metal tweezers (1 pc), Razor Blade (1 pc), Sewing Kit (1), Safety Pins (1), Sting Relief Pads (4)

Now tell me you won't need one of those whilst travelling!
Backpackers have sex, it happens, its fun. However, It is in everyone's best interest that you carry condoms, for your own safety but to also show respect to your partner.
It is a big world out there and STD's, unfortunately, are very common in the backpacking community, so don't be a dick and cover your dick.
It will keep you safe whilst also protecting you from any unwanted parenting duties.
You will receive lots of aches and pains whilst travelling, you are pushing your body to its limits some days by hiking or exploring a new territory, therefore the next day you will need some pain relievers to ease your body of its pain.
Also, some nights you will be partying hard with your new best friends and then in the morning you will also need these pain killers to ease your hangover.
Overall, we really recommend these pills for helping you out when youre not feeling 100%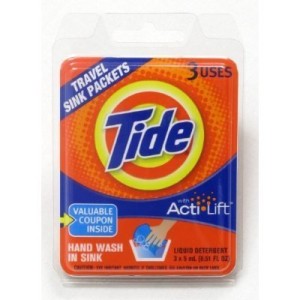 You will need to keep your clothes clean whilst backpacking.
Therefore you will need some clothes detergent that you can use to wash your clothes by hand in the sink.
We like this because:
Travel Size

Easy to Wash on the Go

Tide Reliable Brand that contains no phosphates

Formulated for Washing in Sink and safe for septic tanks
So purchase this to keep your clothes smelling fresh on the go.
So there you have it, our best things for you to stay fresh, clean and hygienic whilst travelling.
Do you have any of your own suggestions you would like to share?
Comment below if so,
Thank you.