Two people, two back packs, nine countries, twelve planes, ten months and then … home. Did that just happen? Did we really just spend the majority of 2015 living our dream, fulfilling our wanderlust, exploring, adventuring, and travelling the world… to now be home?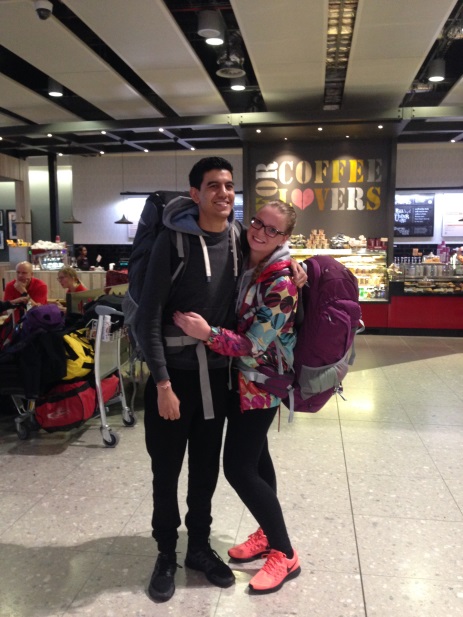 The harsh reality is coming home is harder, much harder than going away and this is our first really personal blog. We're going to let you into our minds and see how we are feeling now we're home. If you're NOT a traveller the likelihood is you won't have a clue what we're talking about reading this, and if you ARE a traveller we know you'll be able to relate to this more than anything else you've read today.
Our year travelling Singapore, Australia, Bali, the Philippines, Hong Kong, Vietnam, Cambodia, Thailand and India came to an abrupt ending the minute we arrived back on home turf. As the plane landed in Heathrow we were a mixture of emotions, tired, sad, shocked, excited to see our families (we were surprising them) uncertainty, and most of all it all just seemed like a big haze, a dream, we couldn't accept that we were now home. They say time flies when you're having fun, well boy, we must have had a blast because it felt like we simply blinked and we were home again.
After three months in India the journey in a black cab down the M25 was somewhat different to a tuctuc zooming around Delhi. All of a sudden we were being bombarded with being home; red busses, Ford KA's, level roads, road signs, Costa Coffees, rain and we had to take all of this in as we made our way into Essex. Culture shock going to India? Forget that, coming home after so long is the biggest culture shock ever and you'll either settle back in going back to your old ways or you'll feel this now alien country to you is no longer home.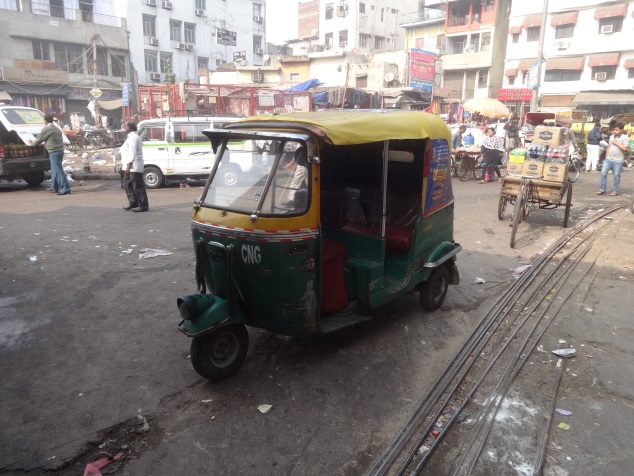 Our first few weeks' home was incredible. Seeing the looks on the faces of both our families and friends when surprising them after so long was priceless, emotional and completely unforgettable. Sleeping in our own bed, the build up to Christmas, the welcome cold weather, the partying, it was good to be home. You know you've been away for a long time when you can feel yourself talking in slow, broken English to your mum!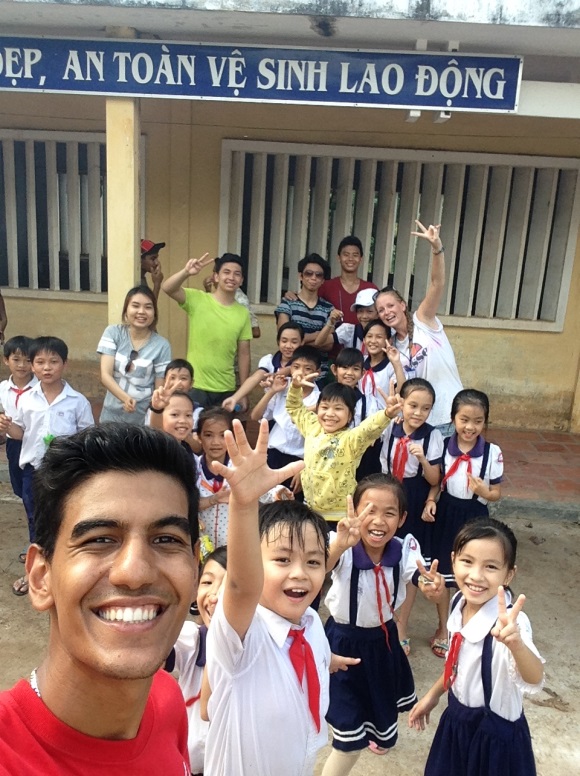 However, as the weeks passed we both started to feel unsettled. Imagine being together 24/7 for nearly a year, just us in our own little bubble, doing what we want, when we wanted with no one to answer to and not being held back by the reality that is society. We feel it may have been easier if we came home and were living together, but we've both had to go back home to our parents, and we're hugely thankful to them, but truthfully we just want to be together in our own little routine that we built whilst travelling.
We've both had to adjust back in to our old lives, new clothes, hair and makeup done, nights out and expensive dinners. Gone are the days of 20p beer in the street with Pad Thai for dinner wearing anything we could reach for from our backpacks including the tops with international beer logos on (we would never wear those at home!) We found this really difficult, why can't we walk around bare foot anymore?
As we're writing this we don't really know where we are going or what we are trying to say? It's hard; it is really hard being home and we think people underestimate that. All we want to do is look for new and exciting opportunities, spend time on our blog, keep talking about the incredible experiences we've encountered and keep posting our favourite travel snaps. But the truth is no one really cares. At first this is hard to accept, but it's true and you will soon realise that no one cares the name of the volcano you spent a day climbing and were so proud of yourself for doing so. Yes of course everyone wants to know how it was… How was it? How was your year travelling? What was your favourite country? How can we answer any of these questions, have you got another year to listen to us? No not really, so you reply with "It was great, we can't tell you our favourite country as they were all so different" If someone asks a question and you actually begin to open up and elaborate into your magical story, well to you it is, it's almost guaranteed you will notice the person is not paying for attention, because they don't care! And in all fairness why would they?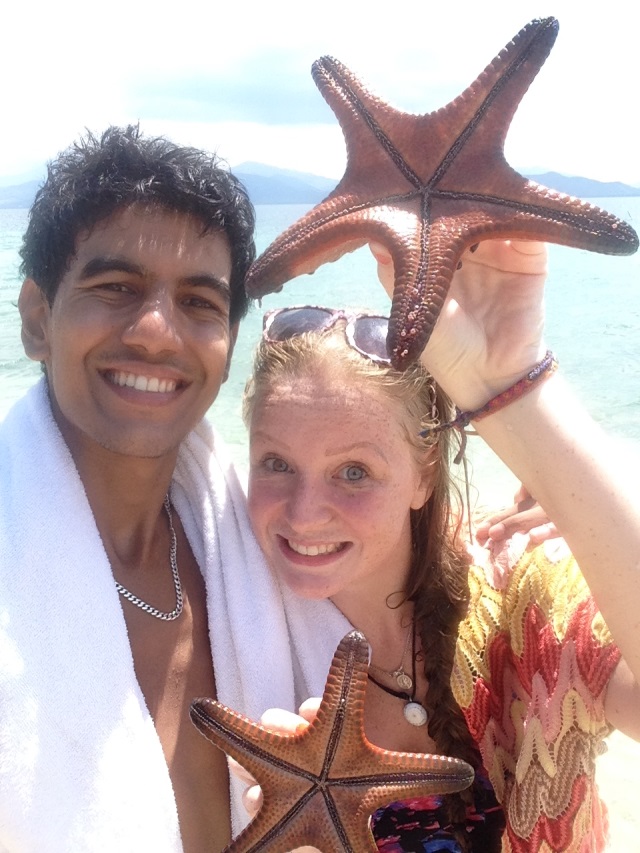 You experience all of these wonderful countries, with beautiful cultures and you embrace them throwing yourselves in head first. The people you meet become your family and you rely on them as much as you would your parents. We spent a lot of time volunteering so got to experience first-hand a lot of local communities and we fell in love with all of them particularly, Our Home Community in India. We now spend our days missing them and wondering why we aren't there, we feel we could be of so much more use out in the big wide world, where we can freely express our love, passion and understanding that has become who we are.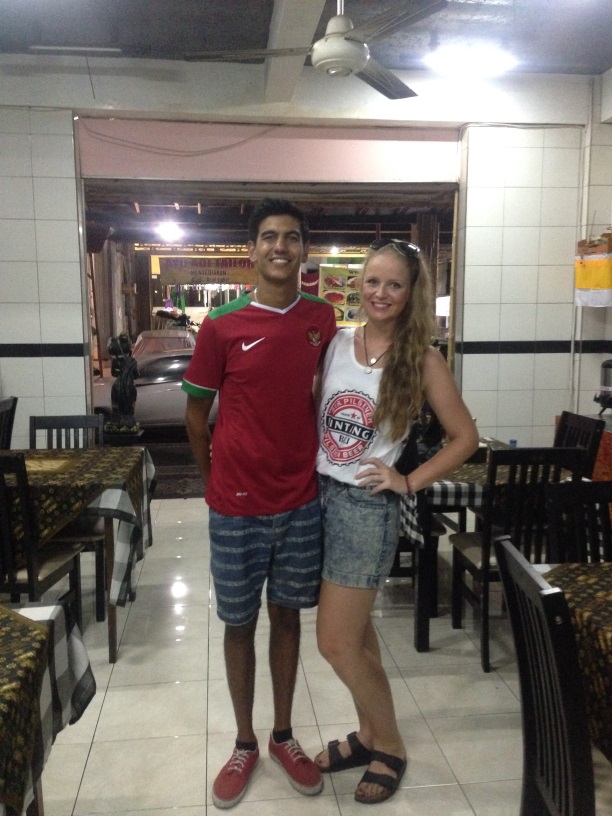 We want to spend every minute of every day together because only we know what each other is feeling, but we can't. That isn't reality is it; we have to work to make a living so it's back to our 9-5 desk jobs whilst our minds are still wandering to the days where what we would have for dinner was our hardest decision. We now realise the simplest luxuries that we took for granted, normal toilets and no more carrying around toilet roll? Much easier right? But so boring.
Travelling gave us a sense of purpose, and belonging that we can no longer feel here? And will we ever? It's been 3 months since we returned and we still have the same hunger and desire to be waking up in the morning to something new, a different adventure every day. We miss the simplicities in life that is travelling and appreciating the treats when you get them! Our first Nando's in Chennai was literally like heaven on a plate after six months. Being able to have it every week in Romford Brewery isn't exactly the same. The excitement of having a decent wi-fi and being able to contact your friends and family for a real catch up is brilliant. So is being able to update yourself with the world of social media, not having it on hand every second of every day. Spending evenings watching countless friends episodes was a real treat, here they're on Comedy Central all the time! The novelty wears off…
We were lucky travellers, only one case of bed bugs, a few Delhi belly occasions, a little bit of travel sickness, some sleepless nights. But we've come home with something much worse. We have a very bad case of the travel bug, and what's the cure for that? To go again…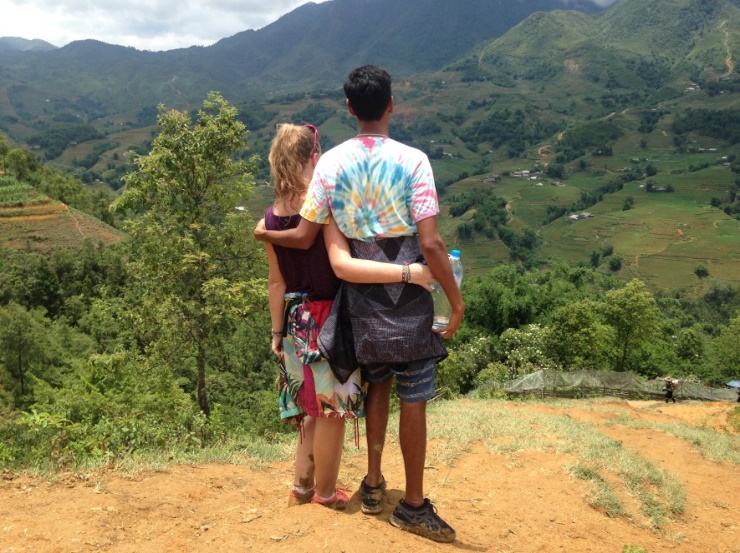 This was a guest post by our favourite couple Kieran and Hannah, AKA KH Travels.
You can read their previous backpacker profile interview,
Also see them here:
Website: KH Travels
Twitter: @KH_Travels
Instagram: KH_TRAVELS