Osprey Farpoint 70 Review
Let us cut straight to the point – The Osprey Farpoint 70 backpack is our favorite backpack for long duration backpacking and camping across Europe, Asia and the world!  We fully recommend this for any new or advanced backpacker.  So if you trust us enough on that and you are looking for a backpack go ahead and purchase this backpack.
– If not feel free to read on and allow us to convince you:
The Brand – Who are Osprey?
Osprey are rapidly becoming the go to name in 
backpacking and camping, they represent robust reliable products that won't let you down.  Ask any trustworthy traveler what their favorite brand is and you can be guaranteed that Osprey will be the name you keep on hearing.  What could be more important to a backpacker then knowing that whatever they throw at their backpack they can trust and rely on it to get them through?
Osprey backpacks use the highest quality materials and are designed alongside the people who use these products daily.
The Backpack
The backpack itself is a Travelpack.
What is a travelpack?
A 'Travelpack' is a bag that opens much like a suitcase, it has a single zipper entrance into main storage area of the bag, allowing you to easily pack and unpack your bag.  This also has the added benefit of allowing you to easily lock the two zippers shut – for added security.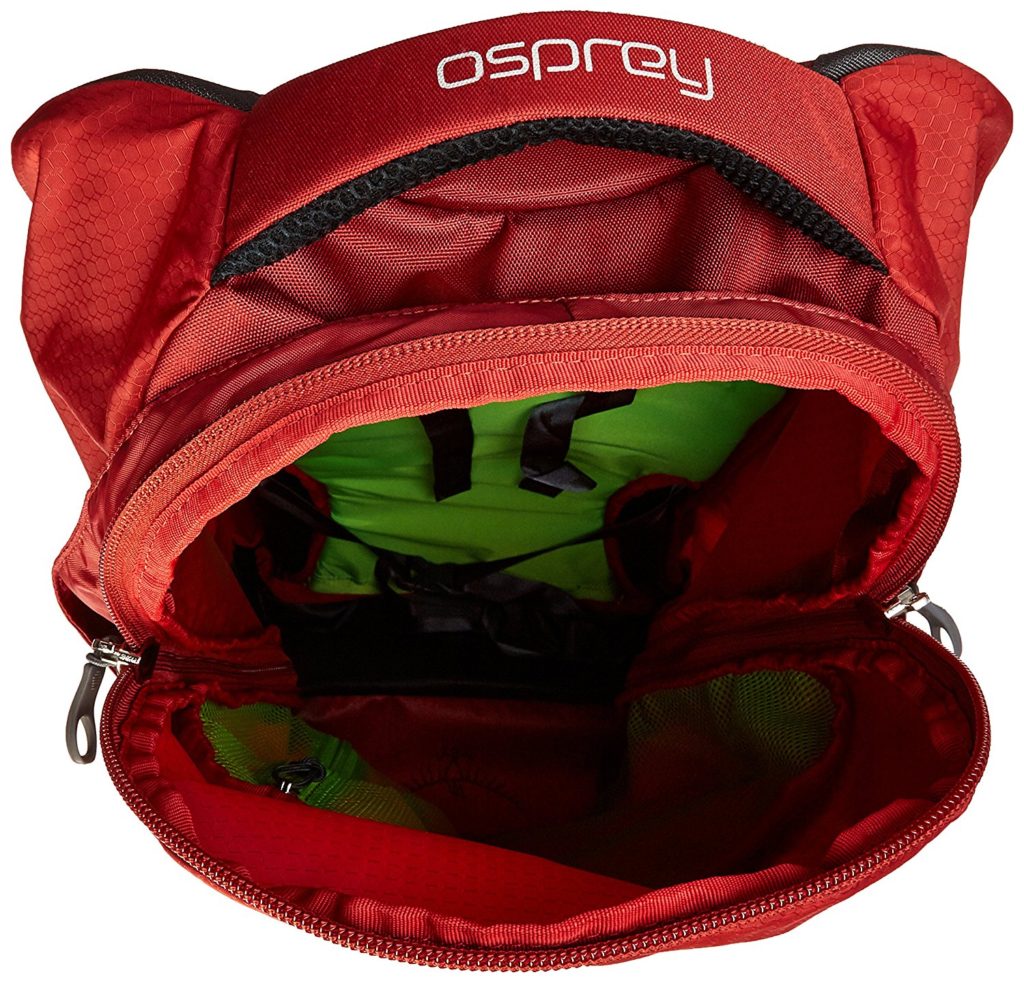 Travelpacks contains a flap which can be zipped over the two backpack handles/straps – the benefit of this is that when you check in your bag on to an airline you can enable this flap, which safely removes all your handles/straps away – to stop them getting trapped/caught/ripped on any conveyour belts.
Also, the travelpack comes free with a daypack. which is a seperate bag that is attached to the main bag via a zip.  This can be removed to be used as hand luggage, for day trips, treks or whatever you see fit.
Backpack features:
Padded top and side carry handles – Easily carry the bag the way you want.
Modified StraightJacket™ style compression – Keep everything tightly packed and secure.
Panel zip main compartment with dual lockable pulls – One big comparatment, meaning no space is wasted.
Removable Sleeping Pad Straps -Attach your sleeping bag to the bottom of the bag.
Internal zippered mesh pocket on inside front panel – Allows you to keep your documents / toiliteries seperate.
Dual internal compression straps – Allows you to tightly compress all your clothing to get more in.
Zip-away harness/hipbelt access with panel stow slot / Padded, ErgoPull ™ hipbelt with side compression – To allow you to tack the strain of the backpack off your shoulders and on to your hips.
Farpoint harness features daypack attachment buckles and adjustable sternum strap with rescue whistle buckle – so you can attach the daypack to your chest, and use the rescue whistle in case of emergency.
Farpoint Suspension – A peripheral LightWire alloy frame, a spacer-mesh backpanel, fixed unisex harness and a built in Farpoint 3/4 length ErgoPull hipbelt that provide ultimate comfort when carrying.
 Zip away removable day pack – two packs for the price of one!
The Daypack
Zip-Away Removable Daypack.  The Farpoint Day conveniently attaches to the main harness of the Farpoint 70 pack to provide easy access to photo gear and essentials.
Day pack features:
Tuck away harness with Farpoint main harness front attachment system, adjustable sternum strap and rescue whistle buckle
Removable, stowable webbing hipbelt – To allow you to wear the bag more comfortably.
Top zippered slash pocket – A pocket to keep things seperate from the main portion of the bag.
Dual side mesh pockets – For storing of water bottles externally
Full panel, zippered access to laptop/hydration sleeve with zippered mesh pocket and electronics port – Easily store your laptop in its own dedicated laptop pocket.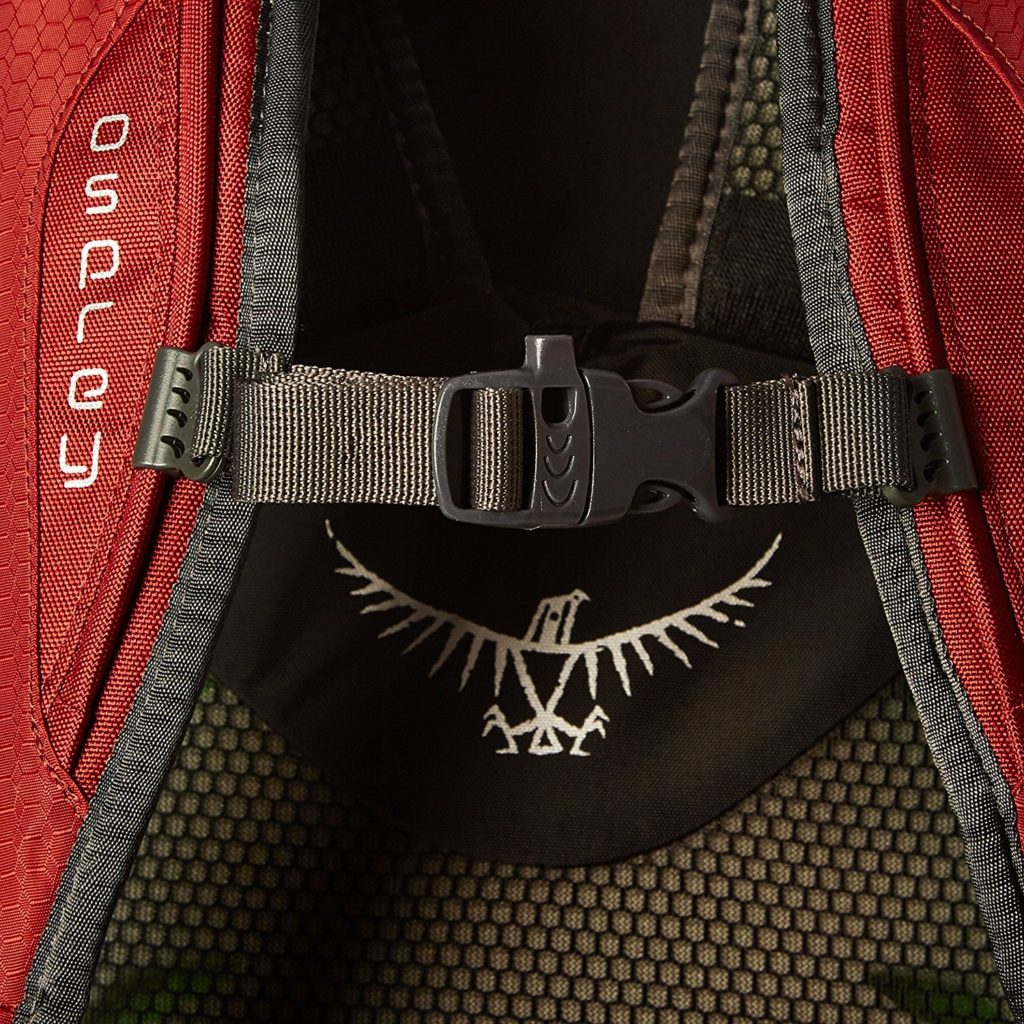 Size – 55 + 15 Litres
The Farpoint 70 is what would consider the perfect size for a global backpacking adventure.  The 70 in its name stands for 70 litres.  This amount is achieved via the main bag (55 litres) and the day pack (15 litres),  This is what we at backpacker sanctuary consider the perfect amount for backpacking.
55 Litres is the perfect amount for all your clothes, essentials, towels and footwear.  Allowing you to pack enough clothes to last you at least 10 days without needing to wash all your clothes.
15 Litres is the perfect amount to keep all your electronics, cameras, documents, phones, laptops, tablets, along with anything you would require for a day trip.
In Summary we hope we have given you enough reasons to make this backpack your choice for your adventure.  The backpack is available to purchase from Amazon for a great price now – so do check it out – available in three different colours to suit your own style!