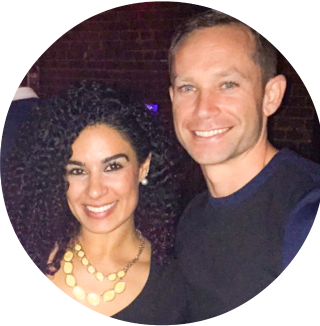 Name: Nik & Sheena Winkleman
Age: 33 & 32
Location: Orlando, Fl USA
Occupation: Internet Entrepreneurs
Thank you for giving us your time today, could you get us started with a quick introduction about the both of you?
We're High school sweet hearts and we've been together over 15 years. We've intentionally created a lifestyle flexible enough to travel at every opportunity because we believe in the value of unique experiences and new perspectives.
Sounds like a great way to live! Where are you currently?
Finishing up a month long trip that included Costa Rica, Arizona, Utah, California & Texas.
What an amazing trip!
Where have you been to this year?
Smoky mountains tour; Capetown, South Africa; Miami, Fl; Madrid & Alicante, Spain; New York, New York, Costa Rica, Arizona, Utah, California & Texas
Wow! Thats an action packed few months!
Where has been the best place you've been to?
All time favorite is Capetown, South Africa. A beautiful place with very diverse beaches and adventure around every corner. Beautiful wildlife and one of the cheapest places we've been.
We have heard amazing things about South Africa.
Could you share with us your favorite photo from your travels?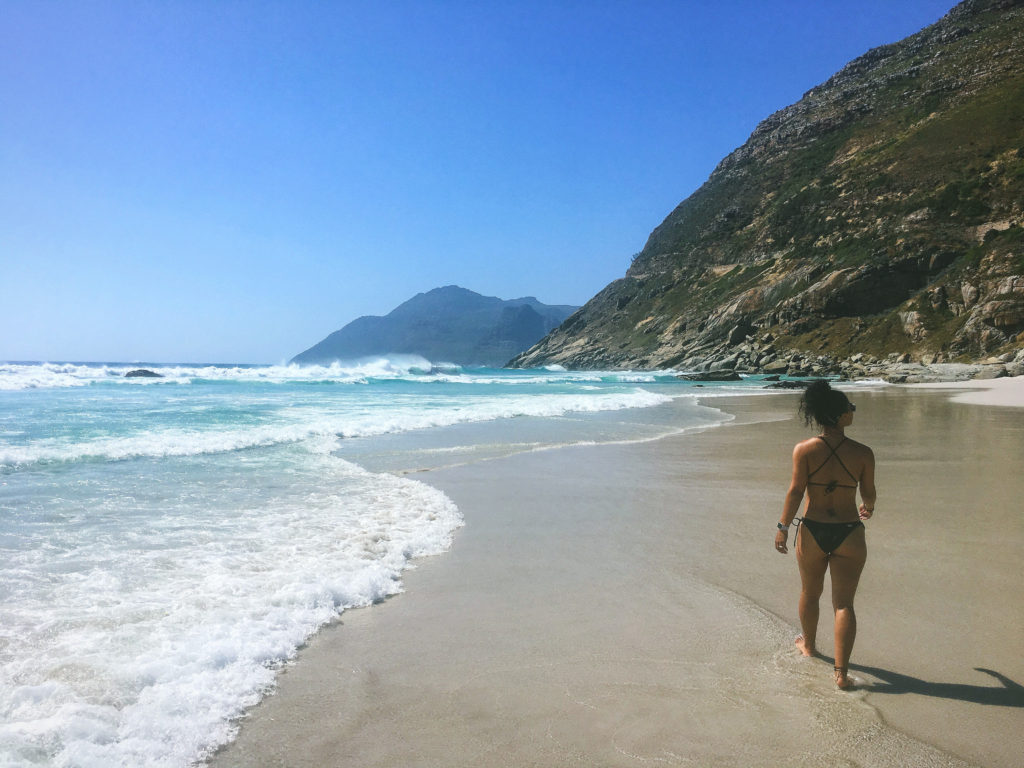 We have taken better pictures but this one is our favorite. This is Long Beach in Cape Town South Africa. This was the coldest water we've ever felt and it's something we'll never forget. We had the entire place to ourselves for a few days and explored the caves, mountains and never ending white sand
What an amazing photo!
We are all foodies here at BackpackerSanctuary – What has been the best food you have had whilst away?
Favorite food may be Philippe the original in downtown Los Angeles. We go out west every few months just to eat there ?
We feel the same, we would travel any distance for some amazing food!
How about travel experiences, do you have any stories or moments that stick out in your memory?
Cant ever forget the time we met some locals in a small town in Uberaba, Brazil. We met some locals at a basketball court and it started to rain, we all left the place running trying not to get wet and then on a whim jumped in one of their cars to hitch a ride. We rode down some back streets in Brazil in pouring rain and this car's windows didn't go all the way up. As the driver we just met took his shirt off to try and defog the windows and we did our best to talk with one another (our Portuguese is far from perfect) as we were roaring down some back streets and the rain coming in the windows we just realized how great it is to travel and meet other people from different walks of life with a different perspective.
Wow, what a crazy story! Goes to show how the best adventures happen when you just go with the flow.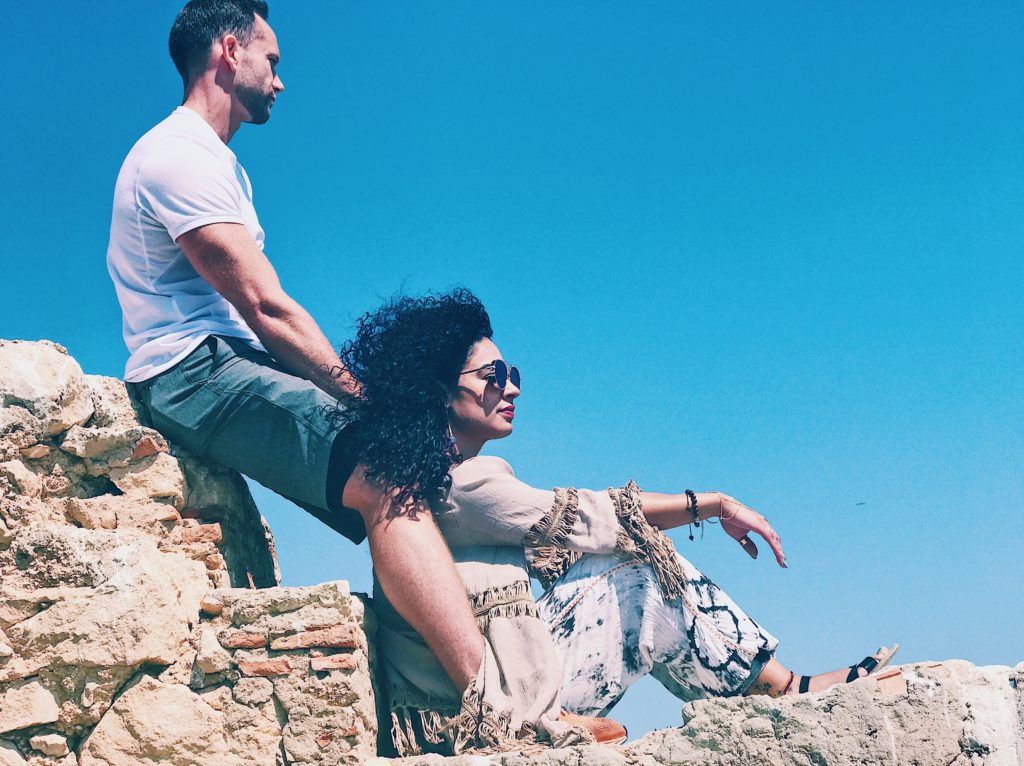 Is there anywhere where you would still love to get to?
We would love to visit Ecuador!
Ecuador looks beautiful!
What backpacks do you guys travel with?
We have recently switched to Nike Backpacks as they are very sturdy.
Do you have any tips on what people should put into their backpacks?
Our number one tip is to travel light!
Also, A GoPro is so versatile for videos and pictures and with the right accessories can go anywhere. An absolute must!
Excellent tips.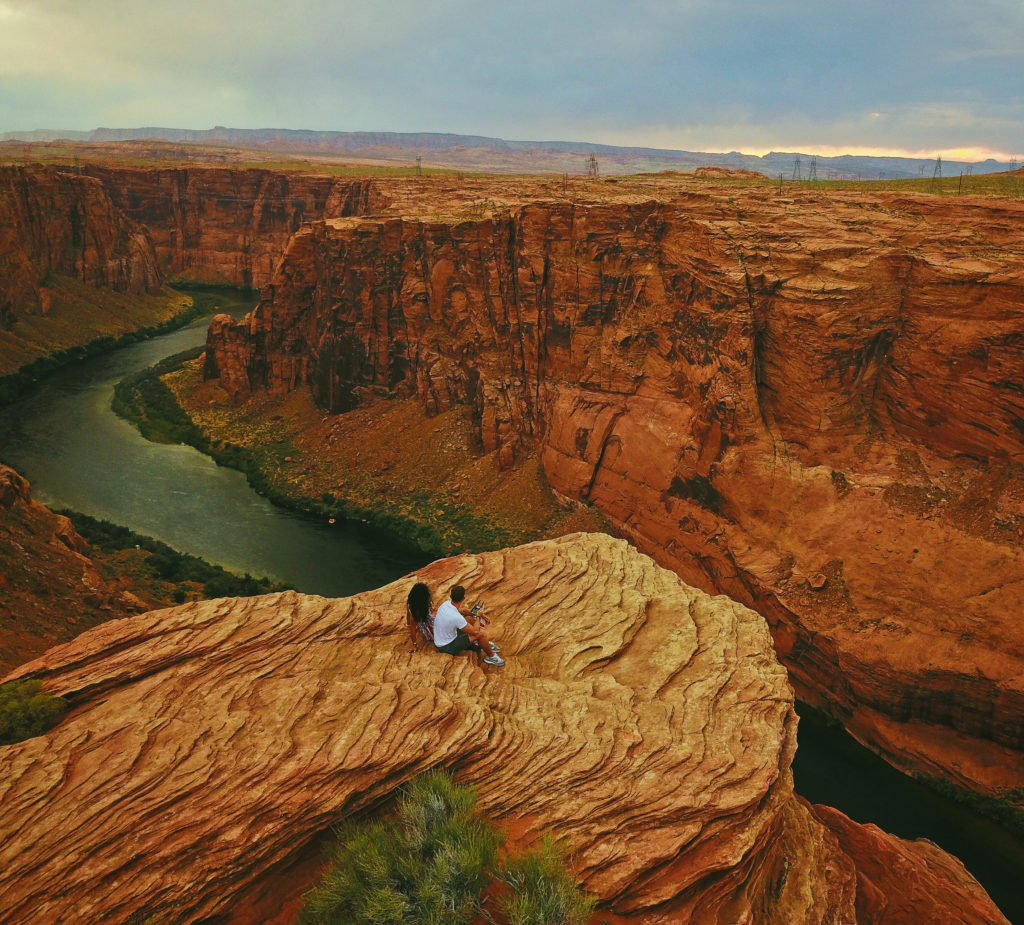 Do you have any words of advice for anyone thinking of becoming a backpacker?
If we could give any advice to a traveler, it would be to go now! Don't wait, life happens quickly and you may not have the chance to later.
Perfect advice!
Finally are there any quotes you try to live by?
"If you want to live a charmed life, be the one doing the charming"
Thank you so much for your time today!
If you would like to see more of this perfect travel couple then please do follow their adventures on instagram: