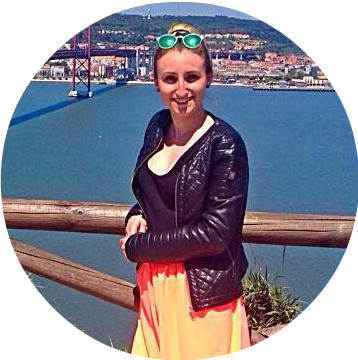 Name: Martina Taeggi
Age: 23
Country: Italy
Occupation: Draughtsman-surveyor / waitress
Thank you for your time Martina, would you get us started with a quick introduction about yourself?
Hi everyone, my name is Martina, I'm 23 years old. I'm from North Italy, my country is called Valmasino, it's close to Milan. Last year I lived in Australia, 90% of my time was spent in South Australia. I spent 6 months working as a waitress in Adelaide and the other months I worked on a farm to gain my 2nd year visa. Hopefully I'll be back soonish to see all the rest of Australia!
I love sun. I love heat. I hate cold. I can't sit in one place. I'd rather run away from the monotony. Get away from the same faces. Run away and live.
I love music. I believe in destiny. I believe deeply. I believe in karma.
I love the sea, but at the same time the waves terrify me. The strong wind makes me scared but at the same time gives me a sense of freedom. Of the time I love the lightning. I hate thunders.
I love my family more than anything else. They allowed me to follow my dreams and they are becoming true. Like Australia. Travel. I love travel. Meeting people, stories and new lives. See new places, capturing moments. I love photography. Observe, catch, shoot and do not forget.
Get hold of your life.
Great Introduction! So where are you in the world currently?
I'm in Wellington, New Zealand. Working as waitress, save money for a few months and spend the rest of the time travelling all around of the country.
New Zealand is beautiful, where after New Zealand?
After New Zealand, I might go in Thailand but will see what happens! Travel solo is amazing because you can plan your life day by day.
You have been to so many amazing places, which would you say was your favorite?
Difficult question, there are many amazing places that I've been. I lost my heart in Adelaide, it's my second home. Amsterdam, Paris, Greece, Barcelona are beautiful! But Portugal is my first choice. I'm in love with this country.
You missed have picked up lots of great knowledge, Do you have any backpacking tips to pass on?
When I left Italy one year ago my English was really limited, staying with the local people helped me improve so much. So don't be scared and try to talk, you have to make a mistake in order to learn.
Keep you head on your shoulder!  (My dad says to my all the time)
Try the local food.
But the first tip is adaptability!!!!!
What should every backpacker have in their backpack?
Diary where I add in scraps of maps or airplane tickets.
Last but not least bottle of water.
What is a piece of advice you would like to share with the backpacking community?
Travel, travel solo. Is the best experience to discover yourself. You'll start to love yourself. You'll never depend on another, you will be the true master of your own destiny! You learn to say NO! If there is something that you don't like and makes you unhappy you have to say NO!!!!
What was the best food you had whilst backpacking?
I cannot forget the FONDUES that I ate in Paris at the restaurant Chalet Savoyard! I wish to be there right now!!
Now finally, what is your best experience you have had whilst backpacking?
My best experience away is for sure the time that I spent on the farm in Australia. They have tested. willpower. They have grown enormously, change. I have matured. I did things I never thought about doing. I met great people, new friends that I will carry in my heart forever.
Thank you for your time Martina!
You can follow more of Marina and her adventures over at her instagram page: @martinataeggi
If you too would like to be a featured backpacker profile or know someone who would make a great interviewee then do get in touch with us!