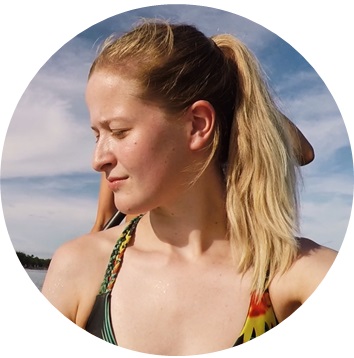 Name: Henrikke Røder
Age: 23
Country: Norway
Occupation: Student
Thank you for giving us your time today, could you get us started with a quick introduction about yourself?
Hey!! I'm Henrikke, 23 Years old and from Norway. I am a part time online student and I work part time at home in Aalesund.
I have dreamt about travelling for so long. I mean, more than the weeklong holidays I keep squeezing in every year. So this year I took all of 7 weeks off to travel Southeast Asia, 2 weeks with four friends and 5 weeks all by my self on a solo adventure!
Sounds great! Where are you in the world currently?
Currently on Koh Lanta, Thailand
Beautiful! So where do you plan to get to the rest of this year?
Malaysia and the Philippines, maybe Indonesia if I've got enough time.
Great choices!
What has been your all time favorite place?
Barcelona, for sure. The perfect mixture of being a big city and a beach escape.
We hear that a lot!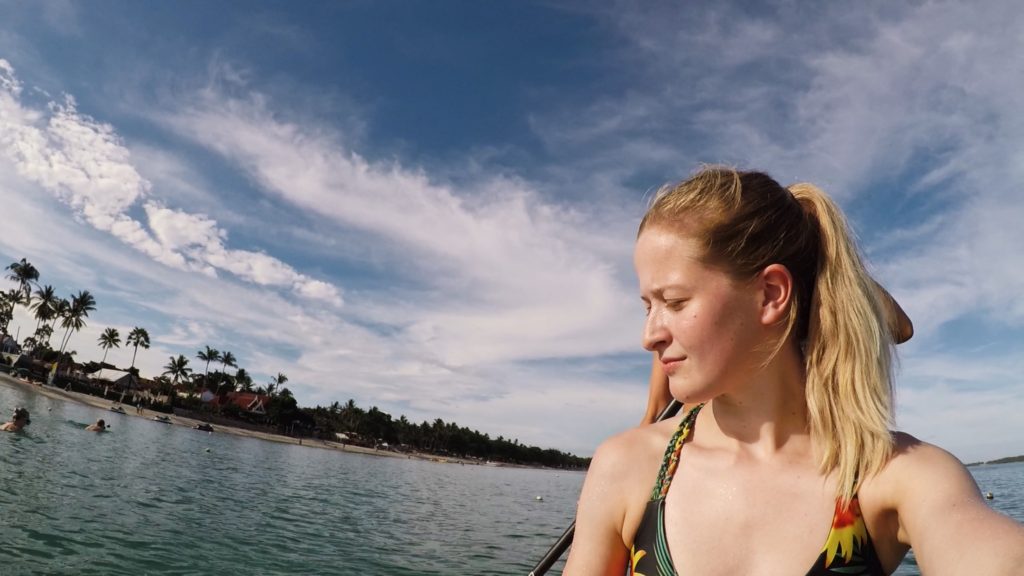 What has been your favorite food whilst you were away?
Ohh, I've had some amazing meals based around mango! Like waffles with mango!
Mango is life!
What has been your favorite experience whilst away?
Playing with monkeys on Koh Phi Phi! They were so incredible.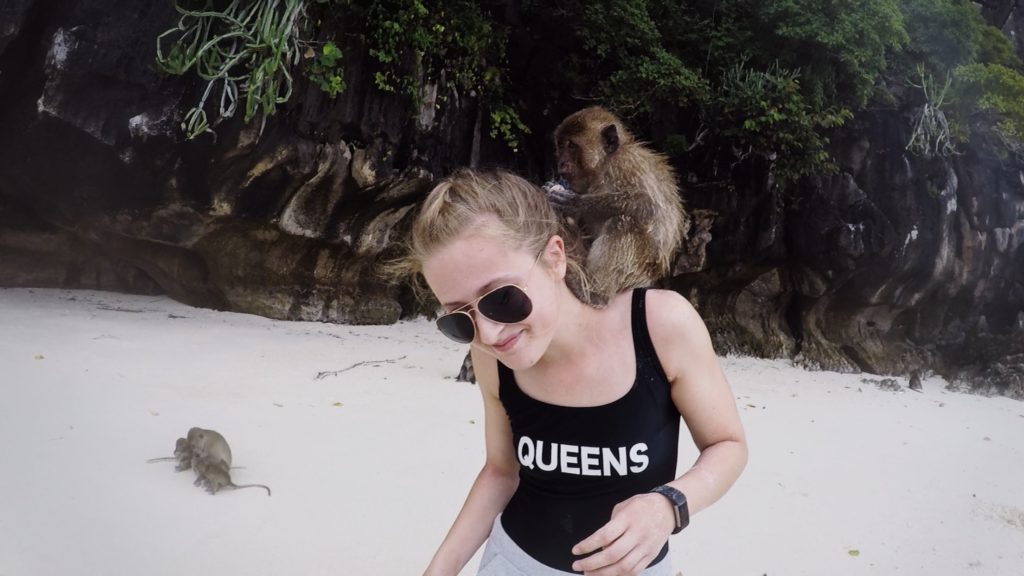 Where would you still like to visit?
Everywhere! I've got my sights on Australia and South America in the near future.
You're a keen photographer right? Could you share us your all time favorite photo you have taken travelling?
This is definitely my all time favourite photo I have taken travelling. This is the sunset at Railay Beach with two of my friends getting out of the ocean. There was few people left at the beach and it was just so beautiful and quiet.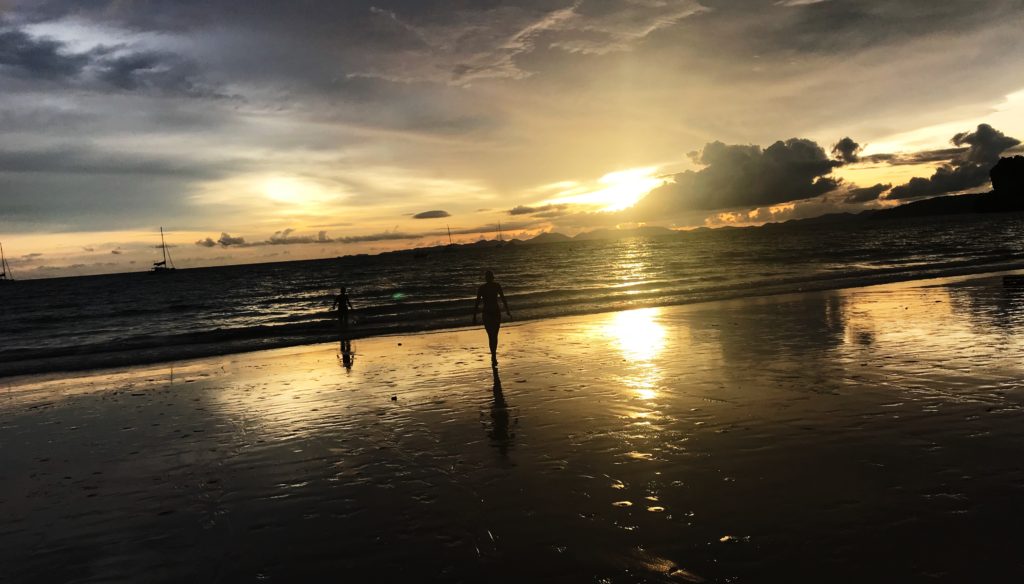 Amazing photo!
Do you have any tips for our backpackers out there?
Make room for spontaneous decisions! Makes it a whole lot more fun.
Great advice!
Which thing should every backpacker carry with them?
An open mind! In the beginning it is easy to forget how far away from home you are and how different the culture is, but once you stop having expectations you learn to appreciate the differences more.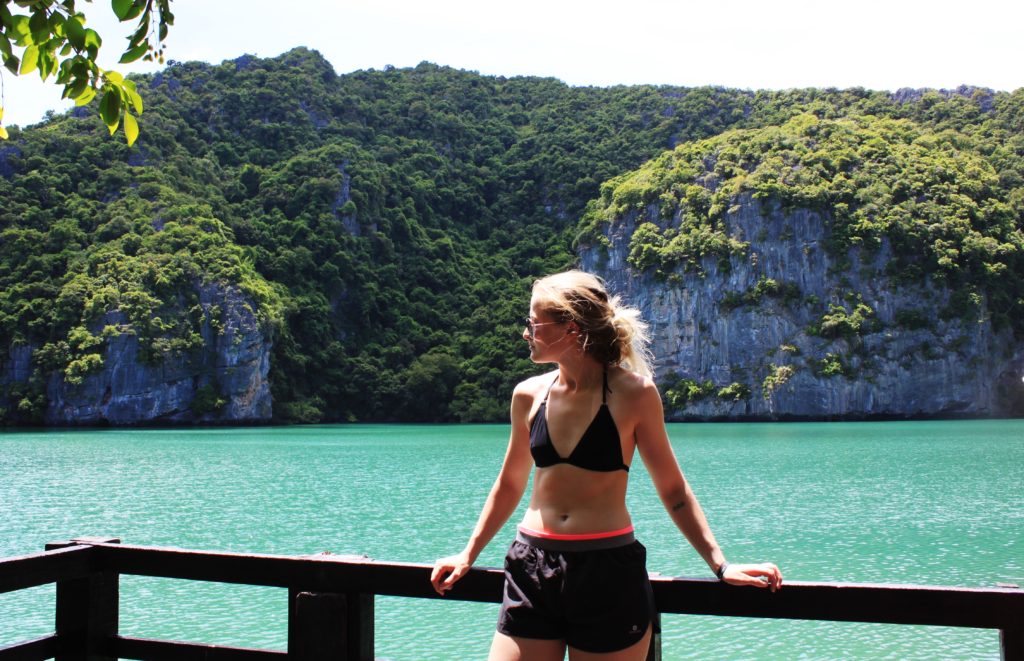 Do you have any words of advice or inspiration for anyone undecided about travelling?
Go for it! Just imagine how much you'll experience and see.
So true!
Now finally,What quote do you try to live by?
"Be fearless in the pursuit of what sets your soul on fire"
Thank you for your time Henrikke!
Henrikke can be found at:
We highly recommend her Instagram, she has some beautiful shots!