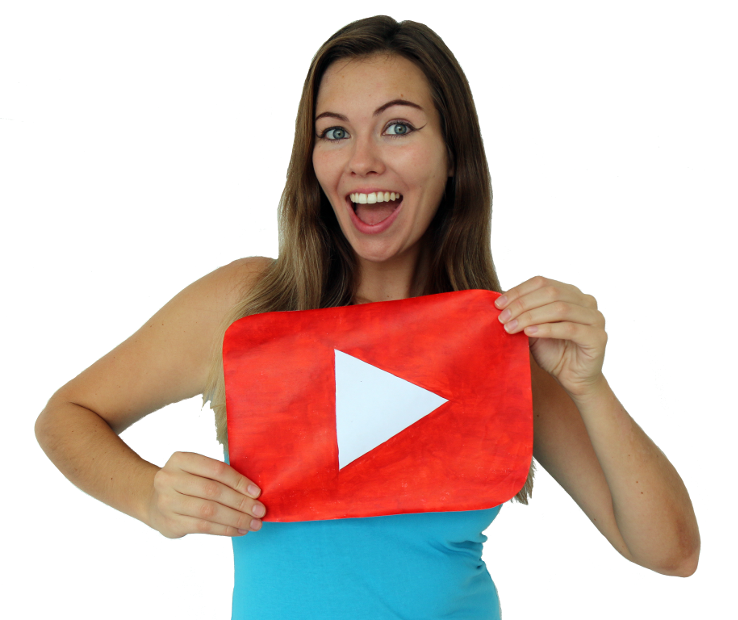 Name: Deanna Troy Travels
Age: 26
Country: USA
Occupation: YouTuber
Thank you for giving us your time Deanna. 
Could you get us started with an introduction about yourself?
Hey! I'm Deanna, an American from a small town in Connecticut who has always wanted to bust out and see the world. My first experience with this was going to art school and living in the city of Boston. Then I got a taste of travel during small vacations to Italy, Mexico and Ecuador. After these trips, I always wanted more.
Two years ago I was feeling weighed down. I had been an Art Teacher for many years, an extremely stressful and under resourced profession in America. I needed to make a change. One night, my boyfriend and I looked at pictures from our vacation in Mexico and we knew: we wanted to go backpacking.
The idea seemed crazy at first. We had to hang up life as we knew it, pack a year's worth of items into 50 liters and travel 9000 miles to an unfamiliar country. But as we started planning the pieces fell into place. Throughout the year we have seen Thailand, Laos, Vietnam, Cambodia, Malaysia, Indonesia, Singapore and Australia!
I have also pursued another dream of starting a travel YouTube channel to help other backpackers (and would-­be backpackers) find adventure in life! Taking the plunge was the best decision I ever made, so I want to help other people shake things up and break out of their comfort zones. Subscribe to my YouTube channel  for advice, laughs and
insights into the crazy world of backpacking.
That is amazing, so brave and exciting!
Where are you in the world currently?
I am currently living in Da Nang, Vietnam. Last year, my boyfriend and I backpacked all over Southeast Asia and Australia. This year, we are going to take smaller trips from our home base in Da Nang. Next year… who knows!
We love Vietnam!
Where do you plan to get to this year?
We have a long list of ideas: Indonesia, Myanmar, the Philippines, India, Sri Lanka, Hong Kong, Japan and Taiwan. The plan is to find cheap regional flights and explore a new place every month. If anyone has any suggestions you should DM me on Instagram! 
We highly recommend the Philippines! Breathtaking beaches.
What has been your all time favorite place?
Vietnam! It's why we're living here 🙂 I love how each area of Vietnam has completely different climates, cultures, meals and activities. Every region of Vietnam is a new adventure. It also doesn't hurt that you can get by on less than $20 a day if you budget.
True, Vietnam has everything you could need, whilst also being good for the budget.
What is your top backpacking tip?
Keep in mind that not every second of every day is going to be amazing and fun. Despite the gorgeous sites, backpacking involves gross, scary, exhausting and painful experiences. Be prepared to grow through all your moments. Like I tell myself:
"The good makes good pictures, the bad makes good stories."
Which thing should every backpacker carry with them?
BUGSPRAY! In Southeast Asia (and other parts of the world), mosquitoes are everywhere and they are ruthless. You would think they would only be outside in rural areas, but NO! On my trip, I have been eaten alive on 16 hour bus rides, in airport restaurants and in massage parlors (that's the worst). If you have bug spray or lotion on you at all times then you can you protect yourself from the unexpected company of these beasts!
Mosquitoes are the devil!
What has been your favorite food whilst away?
Vietnamese food! It's hard to pick just one dish, but my favorite areas are Hanoi and Hue. Hanoi has the best Bún Chả (noodle and spring roll dish) and Cơm Bình Dân (literally translates to "commoner's rice", a buffet of deliciousness). Hue has the best Bánh Xèo (a Vietnamese taco with meat and herbs) and Bánh Ram Ít (shrimp dumplings on crackers).
My favorite part about Vietnamese food is that every dish comes with a whole plate of herbs. I eat herbs like popcorn, so that's the best!
Bún Cha is sooo tasty!
What has been your favorite experience whilst away?
Our favorite experience so far was trekking through Hang En cave in Phong Nha, Vietnam. It's the third largest cave in the world! During this trek we walked through a Jurassic Park landscape, swam in a pitch black cave river and slept on a beach inside a massive cave chamber. It was incredible! We experienced other­worldly environments that blew our minds. Plus, there was a team that helped us carry our luggage, a tour guide who took amazing photos and even a professional chef that cooked us meals throughout the trip!
We went with the Oxalis Adventure Tours company and it was awesome. If you're in Vietnam you must do this!
It looks amazing!
Do you have any words of advice or inspiration for anyone undecided about travelling?
Backpacking, and traveling in general, can seem overwhelming and impossible. My advice is to start planning a trip little by little. Pick some locations, start looking at plane tickets and research potential job opportunities. Suddenly, you'll have all the confusing parts figured out and you'll be excited and confident about taking the plunge. This is
exactly what happened to me!
This is excellent, practical advice!
Finally, What quote do you try to live by?
"Backpacking is like life: the less baggage you carry the better" ­ – My parents.
Backpacking is about learning, growing, taking only what you need and letting go of the
rest. <3
Excellent Interview and words of wisdom! Thank You For Your Time Deanna!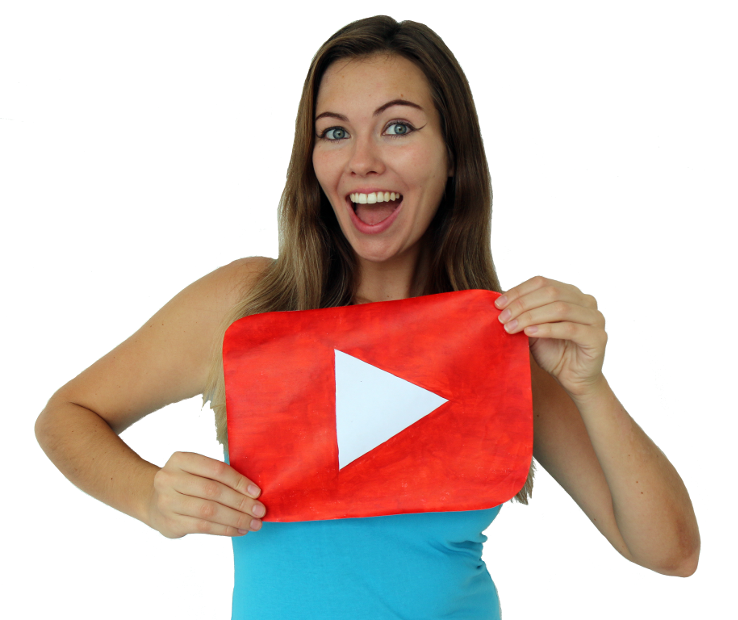 Go Subscribe to Deanna's Youtube Channel for all kinds of insights and laughs about backpacking and more!
You can also follow Deanna on Instagram, Facebook and Twitter.