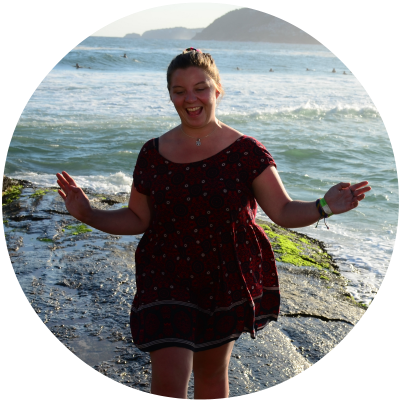 Name: Camila Soffia
Age: 24
Country: I come from Chile, born and raised, but currently living in the Netherlands
Occupation: Student
Thank you for your time Camila, would you get us started with a quick introduction about yourself?
It is hard to give a quick introduction, but if I could define myself in a few keywords it would be world explorer, connection seeker, feminist, humanitarian, life-lover.
I was born and raised in Chile, lived there for the first twenty years of my life. After I graduated high school I entered Med School, did it for two years and became very sick. I got severe depression, and isolated myself from the world. After a month or so my best friend and soul-sister came to the rescue. I began my medical treatment, which then was complemented by spiritual treatment that then became the beginning of my, as I call it, new life. With time and love, I got better, and changed pretty much everything I was doing with my life. I left Med School, started working at a jewelry shop, and after a couple of months of saving I left to India. I spent there some time at an ashram meditating and finding who this new me was, and came back to Chile brand new.
After coming back I realized I needed more and new challenges, so I sold everything I owned, from my clothes, to my furniture, to my car, and left. I moved to Berlin, by myself, with the goal of learning german and eventually becoming a spanish-english-german teacher. I did not even know how to buy bread in german! Super tough times at the beginning, but it was what I needed. It took me eight months to learn the language and pass the exam that qualified me as having enough german knowledge to work in the country, but at that point I had changed plans again.
After my exam I moved to Amsterdam, where I worked as a waitress, saved some money and went on my first solo-backpacking trip: Italy and Greece for two months. After that I came back, moved to Rotterdam, and started university. I have done two more solo-backpacking trips, two months in Central America and recently came back from three months in South America. I can't get enough of the Latin culture! Haha.
Now I am back at studying, finishing my bachelor the upcoming June and applying for masters already! Let's see what the future brings.
Where are you in the world currently?
I am in Rotterdam, the Netherlands.




Where do you plan to get to this year?
I am planning to travel to Iceland in November and fulfill my number one dream: see the northern lights!! And after that I am off to Chile for two months, I need my yearly dose of love, spoiling and hugs.
What has been your all time favorite place?
Difficult question, there are many amazing, beautiful places. Positano in Italy is stunning, Corfu in Greece brings so many amazing memories, Montezuma in Costa Rica was soul-enriching, Rio during the Olympics was a one in a lifetime experience. But what makes each place my favorite is the incredible people I have shared them with.
Could you share us your all time favorite photo you have taken travelling?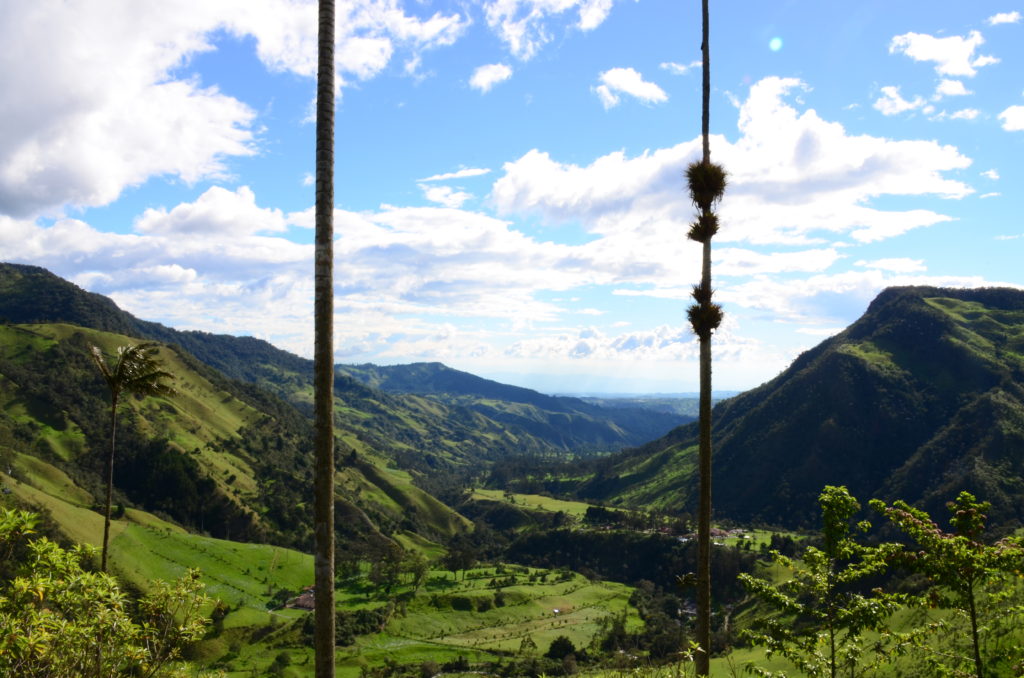 I took this picture in my last backpacking trip through South America. This is one of the most magical places I have ever been to, the Cocora Valley in the Quindio Department, Colombia. I went to this (free!) national park with a group of Chilean girls and a Colombian guy I met one day earlier at the hostel in Salento. It ended up being that I knew one of the girls! We went to the same high school! How funny is that? And the Colombian guy, Alvaro, is a very good friend of mine now, we still chat and keep in contact 🙂
What is your top backpacking tip?
Trust your gut feeling!! There is nothing more important than listening to that little feeling that tells you when you should or should not go for something. And also, always remember that people are most likely to help you than not, bad people are not the norm! (however, this does not mean you should not keep your eyes open at all times!)
Which thing should every backpacker carry with them? – Saying mobile phones isn't allowed, be creative 😉
A camera for me is essential. More 'unusual' things I always carry with me are a sheet-sleeping bag, a bottle of water to refill, a little cord where to hang wet clothes, some essential foods like rice, oatmeal and granola bars, and of course a pen and notebook to write addresses, people's names for facebook, great ideas or feelings and anything that comes to mind while exploring!
Do you have any words of advice or inspiration for anyone undecided about travelling?
Just go! It might seem scary, it might seem that others can but you would never be able to, but really, the only thing separating a person from its dreams its his/her own fear. Also, as a very good friend taught me in Montezuma, Costa Rica, the time is always now! Happiness lies within us and the time to feel it is now, not later when you get that diploma/promotion/house/car/secure pension, or wherever you put your 'happiness' in.




What has been your favorite food whilst away?
Greek Moussaka! But maybe it is also because my family has greek roots, so that counts as comfort food to me as well haha. And Baleadas from the street in Honduras!
What has been your favorite activity whilst away?
Scuba diving is one of my passions, life underwater is like going to a different universe! Bungee Jumping in Costa Rica was also really cool.
But definitely one of the most awesome things I have experienced was going to this little village in the middle of nowhere in Bolivia with some local friends I had met the day before. and experiencing a true Bolivian festivity. Me and 2 other guys were the only people that did not come from that town! It was amazing to feel so welcomed and part of a community that did not look at our nationality, skin colour or anything but our willingness to share happiness and love.
What quote do you try to live by?
We are all one. Love is our nature and there is something to love in every individual.
Where would you like to visit?
Iceland! And that is hopefully happening very, very soon! Petra in Jordan is my #2 top destination.
I want to visit Myanmar, Fiji, and live in Africa at some point in my life (does not really matter where to me, I know it will be amazing anywhere). But to be honest, I am not picky and also do not believe too much in planning, so whatever life brings I will receive with my arms wide open! 🙂
Thank you for a brilliant interview Camila! A real great insight into your love of travel.  Also, thank you for all the great packing tips and for sharing your amazing photos with us!
You can follow more of Camila and her exciting adventures over on her instagram: @camisoffia