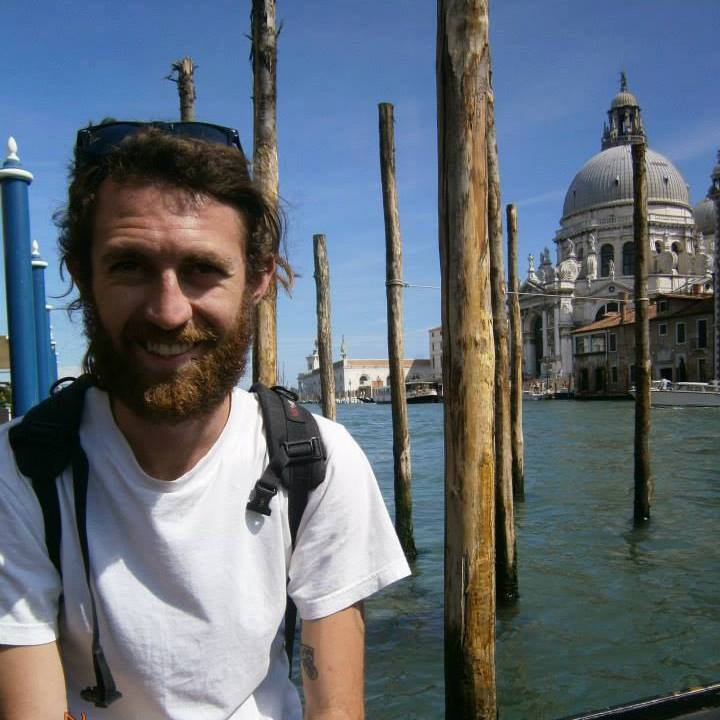 Name: Ben McLaughlan
Age: 29
Country: Canada
Occupation: Electrician
Thank you for your time Ben, could you get us started with a quick introduction about yourself?
Hey there, my name is Ben McLaughlan. In 2013, at 25, I left Australia for the first time, alone with a one-way ticket to Ireland. In the last four years I have visited over 50 countries. Between all the experiences and memories, I now can't imagine a life where I don't travel.
One way ticket! Exciting!
Where are you currently?
I live in Alberta, Canada with my partner, who I met travelling Eastern Europe in 2013.  Canada definitely wasn't on my radar that year, but here I am, getting ready for another winter!
Canada is beautiful!
What are your plans for this year?
January 2018 holds excitement!  Returning to Koh Tao, Thailand for a few weeks and learning to scuba dive! I can't wait!
We love scuba diving!
Do you have an all time favourite place?
Such a difficult question! I can narrow my answers to three. Mostar, Bosnia and Herzegovina was always my go to answer. The people, the history, just the general feel always jumped into my mind when asked this question. Mostar also has my favourite hostel I've ever stayed in!
Since exploring Asia this year though, the tropical Okinawan island of Zamami in Japan took my breath away. Beautiful people, stunning crystal waters, and even some roaming turtles! Finally, there's Bagan, Myanmar. Around 2,200 ancient structures (temples, monasteries and stupas) are dotted along 67km2 the plains of Old Bagan, which has made it an unforgettable destination for me.
Myanmar is so beautiful!
Can you help our readers out – What is your backpacking tip?
Go into every situation open-minded. Cliché and cheesy, I know right?! Connecting with a culture, its people, and their places is easier with an open mind. You'll learn more from every encounter and you'll have a positive impact for the locals and yourself.
Also, you don't need to take as much as you think. Carrying extra toiletries adds up, more weight in your backpack isn't fun! (remember there's almost always somewhere to buy these little things, if not the next destination)
Carrying light is always a good idea!
What things should a backpacker take with them?
Once again, I have a few essentials. As I have an awful memory, I always have a travel journal to write down all I can while I still remember it! Along the same line, a zip-lock bag for any ticket stubs or receipts I may enjoy sorting through later.
The final one is kind of strange: a shoe lace. I took three with me to Asia! I mainly used it as a clothes line, but in my travels I've used a shoe lace to tie up broken shower heads and a broken train window, where I otherwise may have succumbed to heat exhaustion without air flow!
Shoe lace is a brilliant tip!
Do you have an amazing meal from your travels that sticks in your mind?
While I've had some amazing dishes, like pizza in Naples, or Myanmar BBQ in Mandalay, I usually gravitate to food/drinks that will give me a story to tell. I love good food, but it's the strange delicacies that popped into my mind when I read this question. Icelandic fermented shark, spiders and insects in Cambodia or Canada's infamous "Salty toe-shot" in Dawson City (yes, a real severed toe!)
Wow, They are some amazing/disgusting dishes!
Do you have any favorite experiences that stick in your mind?
My favorite experiences will always involve locals. One that I definitely won't forget was just outside of Tokyo. Taiyoji Temple is home to a single Buddhist monk, Asami. When I visited, I was one of only three guests (my partner, her sister and myself), allowing so much time to learn from Asami. Once a busy businessman from nearby Tokyo, he devoted himself to the teachings of Buddha. Along with teaching meditation and Sutra copying, he paid my entrance fee to the local onsen (Japanese bath house) twice. I'll never forget his smile and his humble conversations.
What a great guy!
We are curious – What do you use as your backpack?
I've had a few, but I travelled Asia with a Opsrey Fairpoint 55L, no regrets!
A great bag!
Where would you still love to visit?
I would like to say everywhere, but that's cheating! High on my list is South/Central America. I would be lying if I said I haven't looked into ways to visit Antarctica… I am a believer that there is ALWAYS more to see to everywhere I visit.
South America is amazing!
What is your favorite photograph you have taken on your travels?
As a photographer, it's so hard to choose!  After Asia, I was fortunate to hike the beautiful Lake O'Hara and it's surroundings in British Columbia, Canada. I fell in love with the place!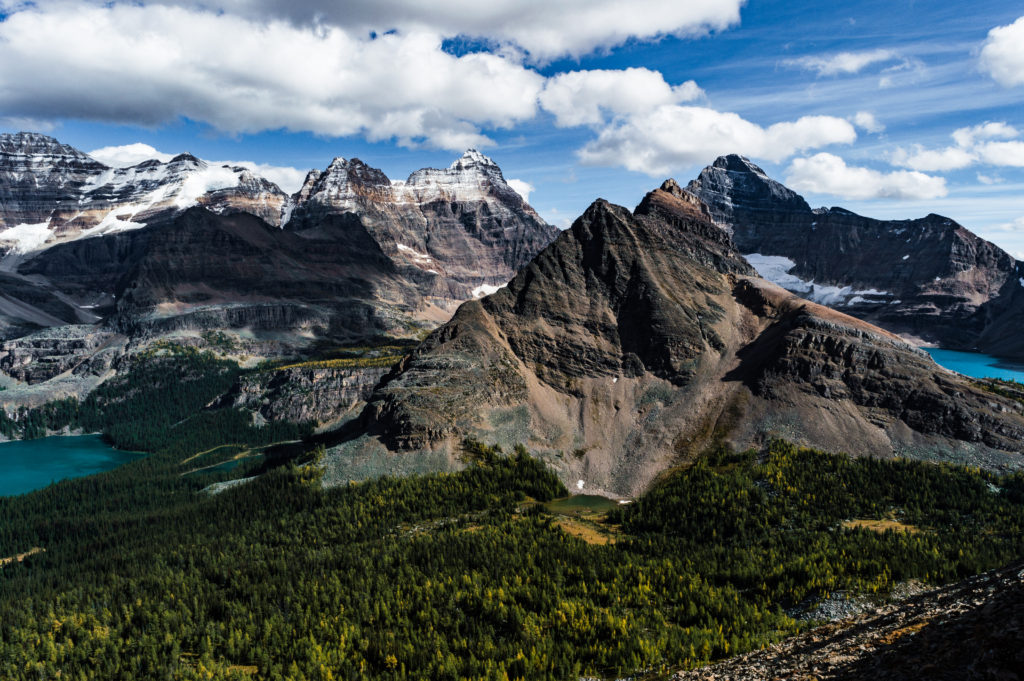 That is an amazing shot!
Do you have a quote that you try to live by?
"I face the horizon, the horizon is my home" is a quote by Frank Turner, an English folk singer. I latched on to this line as when I travel, I like to chase horizons and explore the unknown. This is why I name my blog  horizonunknown.com.
Great quote!
And finally do you have any words of advice or inspiration for anyone undecided about travel?
Travel doesn't have to be expensive to be fulfilling; apprehensions of a horizon unknown shouldn't stop you from travel!
Perfect words, you're right, never let money hold you back!
Thank you for your time Ben!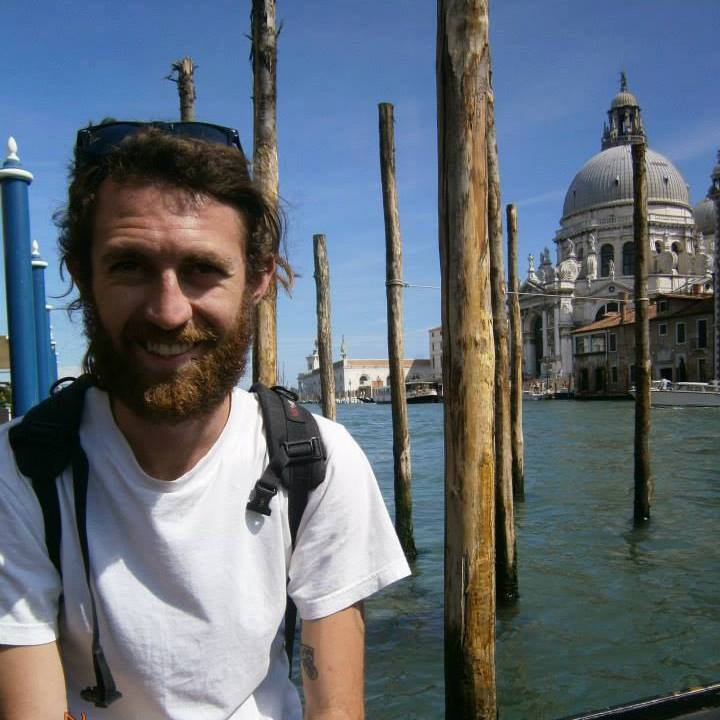 You can see more of Ben on his website or follow along with ten thousand other people at his instagram – some amazing shots there!