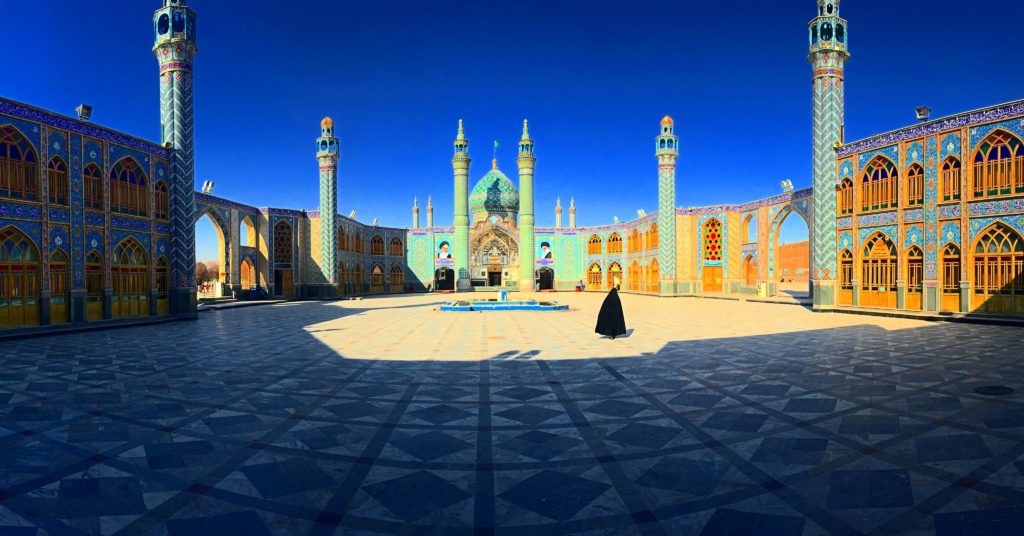 A visit to Iran is an incredibly rewarding and eye opening experience , however there are certain facts you need to know before you go.
The ancient Persian Empire is one of the oldest civilizations on this planet. Domiciled these days in the Islamic Republic of Iran it is a world that, once visited, will never leave you again.
You are thinking about going to Iran? You have flights booked? You know you will go to Iran, but are unaware of the breach of etiquette?
What do you need to travel to Iran? Read on and find 5 essential things that will make your trip to Iran enjoyable and hassle-free.
1    VISA
I'm going to save you some time -> YES, you'll most likely need a visa for Iran.
Only 8 nationalities don't need a visa (Azerbaijan, Bolivia, Georgia, Malaysia, Sri Lanka, Syria, Venezuela). Therefore, get ready for some bureaucracy pain to go through. Before you are allowed to apply for a visa, you need an invitation issued by the ministry of foreign affairs in Tehran, the capital. This may take up to a week and once you received a number, you are off to the embassy again to apply for the visa. Make sure to bring all documents, like insurance, trip details, as of 'Where will you stay? Which cities will you visit?' etc.
It should take another two or three weeks until you receive your visa. So take that into consideration, when you plan your visit, as it needs time and patience.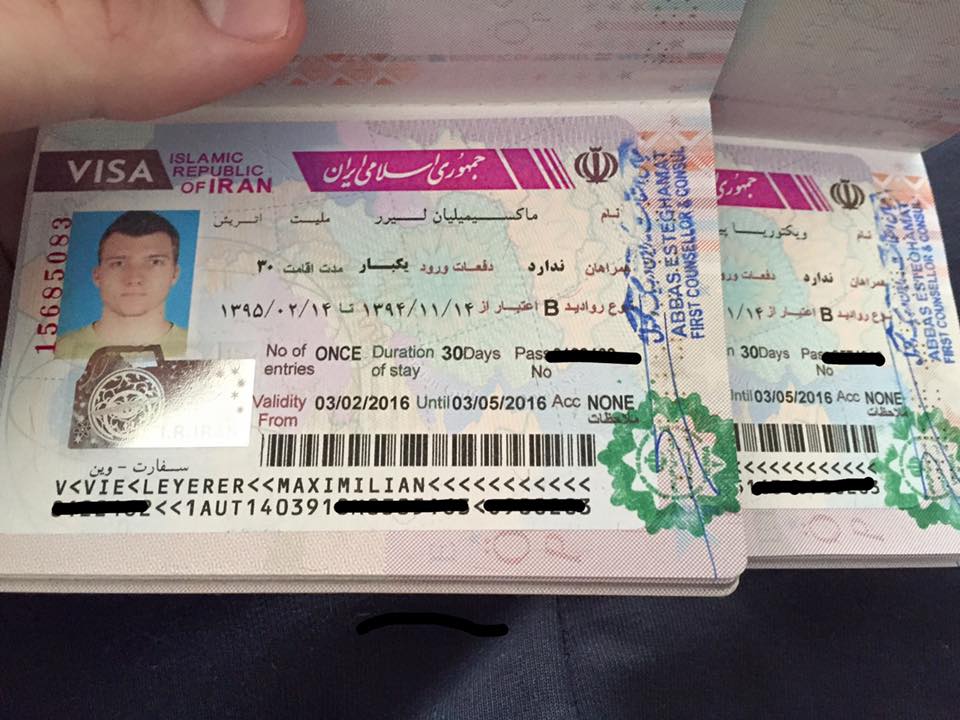 2    ETIQUETTE
Alright, you've done all the necessary paper work, your trip starts soon and you're getting anxious on what to pack.
If you're a girl it is mandatory to cover your head with a scarf in Iran. You must cover your arms and legs as well, as only your face, hands and feet are allowed to be uncovered. However, this applies only for all public areas.
At holy sites, you will be asked to wear a chador, a giant swathe, which covers everything except your face. Usually, you can borrow it for free at the site.
Men should be aware of a few unspoken rules. For example, you should not shake a women's hand, unless she raises it first and goes for the handshake. If not, just wave. Generally, avoid contact between opposite sex in public.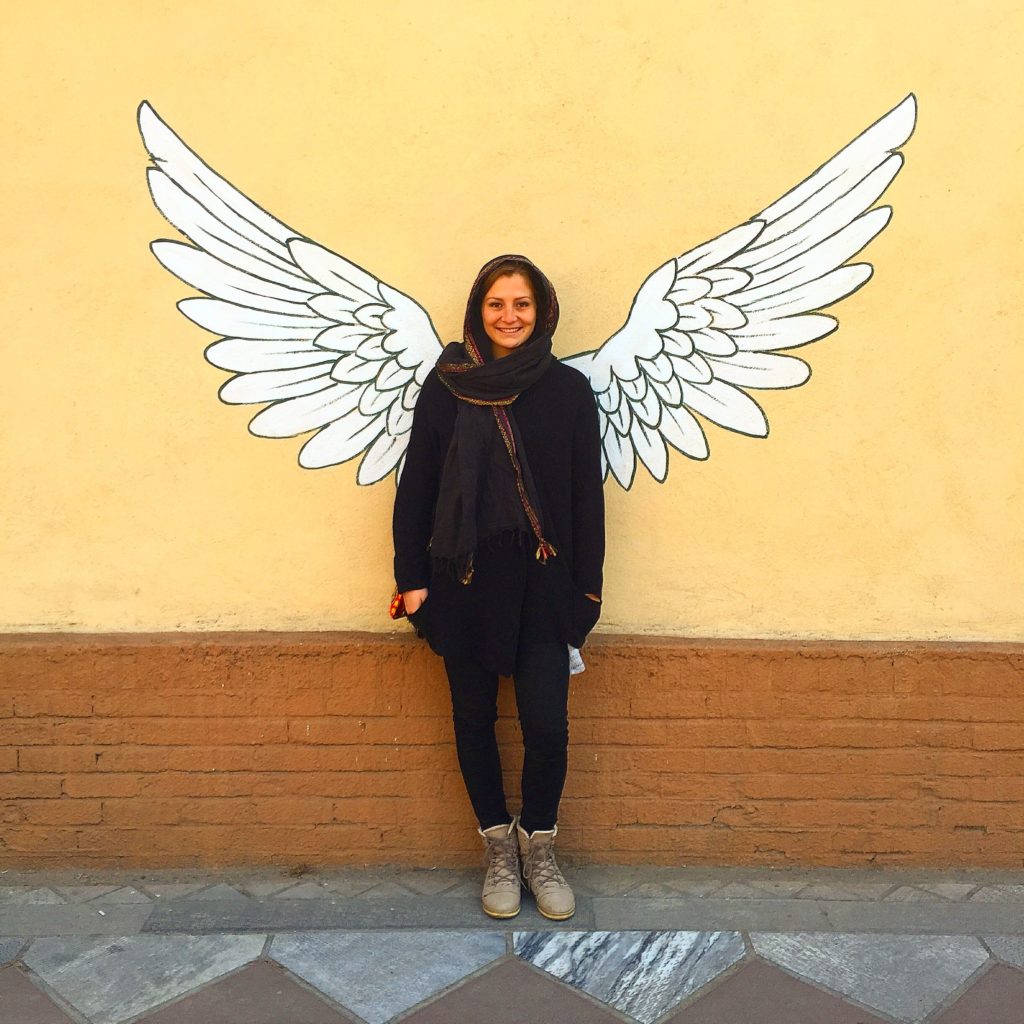 3    ORGANIZED TOUR
I reckon Iran is one of the countries you should have a plan.
The country is just about to open up and tourists are not common yet, it can be difficult finding hotels with western standards. You won't find numerous hotels on popular booking platforms, so it is of advantage to know where you'll be and google beforehand. Or even better, you travel with an organized tour to maximize your time and have peace of mind.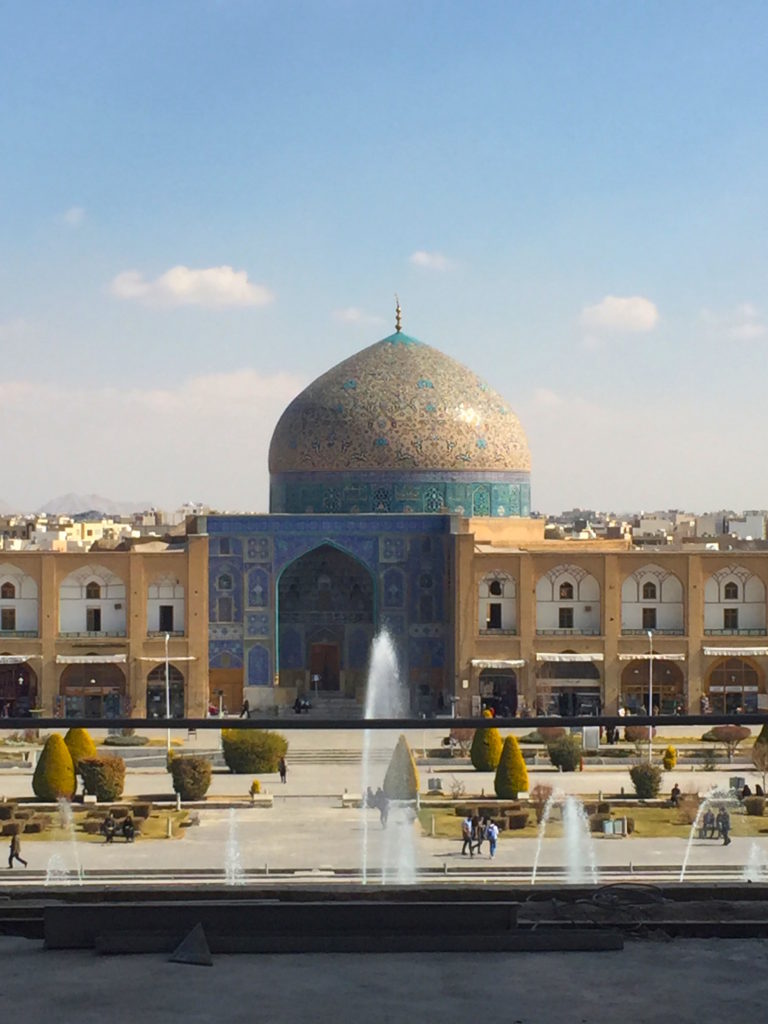 4    PERSIAN CUISINE
Food in Iran is social, delicious and difficult to pronounce. I have probably forgot most of the names of dishes I tried, because the Persian names were difficult to remember and pronounce, but I remember the smells and tastes vividly.
Most restaurants offer seating areas, where your friends and you dine together sitting on beautiful carpets. The food will be placed in the centre of you. That is quite uncommon in the western world and is a nice change to the usual tables.
Personally, I think the Persian cuisine might be unhealthy after a while, because Iranians use a lot of fat for food and actually pour liquid butter on a few dishes after it is served. Delicious though.
If you're vegan or vegetarian, hm, this might be difficult. Usually there is meat involved in every dish. Maybe you'll find a few stews, which will work for you. Good luck on that.

5    HOSPITALITY
The fifth and last essential thing I think you should know, is that the Iranians are the most friendly, generous, helpful and hospitable people I've ever met.
It amazed me every day, no matter where in Iran, how nice and how interested people were in my world. Random people on the street would come up to me to say hi. School kids would come to me asking for a selfie together. We even got invited to home dinners multiple times. I heard prior to my trip, that Persians were considered friendly, but in no way have I expected so much hospitality and awesomeness. Thumbs up!
With all this information you are perfectly equipped for an amazing trip to ancient Persia, that will bring you exhilarating experiences and memories you won't forget.
This has been a guest post by Max, one of our backpacker profiles.  If you too would be interested in producing some content with us please do get in touch.
If you have any more questions, concerns or need some trip planning guidance, Max has kindly offered his assistance, he can be reached via facebook.
If you would like to see recent pictures of Max's recent trip to Iran here, they can be viewed on his online gallery.
Also, Max has a beautiful instagram feed:@maxaroundtheglobe